XMAX Starry 4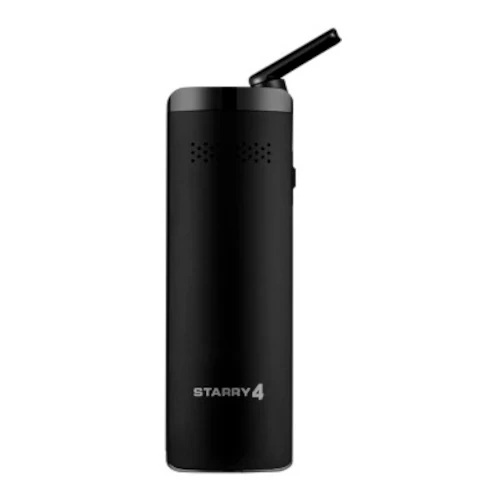 XMAX Starry 4 Description
The Starry 4 (V4/4.0) is a portable conduction vaporizer that can be had at a budget price. It features a replaceable 18650 battery and some other interesting features like adjustable airflow control.
XMAX Starry 4 Features & Traits
Conduction
Portable
Budget
Battery Swap
Discrete
Electronic
What Comes with the XMAX Starry V3?
XMAX Starry 4 Vaporizer
USB-C Charging Cable
Chamber Mesh Screens (x2)
Dosing Capsule
Mouthpiece O-Rings (x2)
Mouthpiece Silicone Cap
Cotton Swabs (x3)
Alcohol Wipes (x3)
User Manual
Cleaning Tool
Packing Tool
Brush


XMAX Starry 4 Pricing
Below are approximate prices for the XMAX Starry 4 in various different currencies. These numbers are based on the average market rate for the device and are updated as regularly as possible.
$99 USD
$163 AUD
€99 EUR
$142 CAD
$177 NZD
£86 GBP
XMAX Starry 4 Retailers
Looking to buy the XMAX Starry 4? Check out our list of XMAX Starry 4 retailers. Note that some links may be affiliates, supporting us at no extra cost to you. Compare different retailers to ensure you always get the best price for the XMAX Starry 4!
XMAX Starry 4 Specifications
Find out what you can expect if you decide to pick up the XMAX Starry 4
Manufacturer
TopGreen Technology Co
Temperature Range
100℃-240℃ (212℉-464℉)
Pass-through Charging
Yes
Dimensions
115.9 x 37.5 x 24mm
XMAX Starry 4 Alternatives
XMAX Starry 4 Cleaning Guide
Step-by-Step Cleaning Guide for the XMAX Starry 4 Vaporizer:
Maintain After Each Use: After each use, it is recommended to wipe down the chamber and mouthpiece with the supplied brush. This helps in maintaining cleanliness and optimal performance.

Cleaning the Mouthpiece: Use a cotton swab soaked in isopropyl alcohol to clean the inner part of the mouthpiece. Ensure thorough cleaning by wiping away any residue. Then, wipe the mouthpiece again with a damp paper towel.

Cleaning the Filter: Prepare a glass container filled with isopropyl alcohol. Remove the filter from the magnetic cap and place it in the container with the alcohol. Let the filter soak in the alcohol for a while to remove any buildup.

Cleaning the Ceramic Heating Chamber: Wet a cotton swab with isopropyl alcohol and gently rub the sides and bottom of the ceramic heating chamber in a circular motion. Take care not to let any alcohol drip through the oven. If necessary, hold the unit upside down while cleaning.

Removing Remaining Debris: After cleaning, use a cotton swab to remove any remaining debris from the mouthpiece, filter, and ceramic heating chamber. Ensure all parts are thoroughly cleaned and free from any residue.

Allow Drying Time: Once cleaning is complete, allow both the mouthpiece and filter to dry completely before reassembling and using the vaporizer again. Drying ensures the removal of any moisture and helps maintain the device's functionality.
Note: Regular cleaning and maintenance are essential for optimal performance and longevity of the XMAX Starry 4 Vaporizer.
XMAX Starry 4 Ratings
Loading Ratings...