Crafty+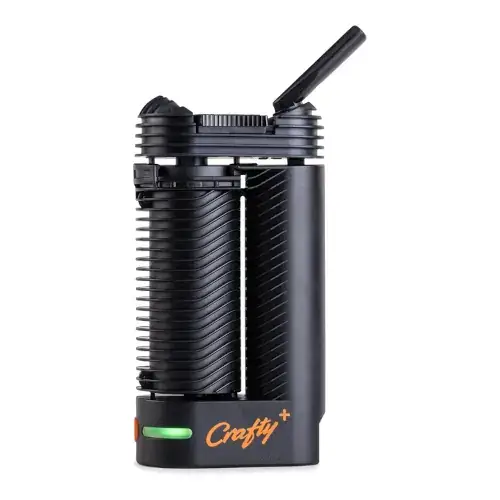 Crafty+ Description
The Crafty+ is the smaller and slightly less expensive alternative to the Mighty and Mighty+ that can still hold its own. It provides USB-C charging, an optional app, excellent performance, and stands up to the high standards for which its sibling devices are known.
Crafty+ Features & Traits
Convection
Portable
Premium
Electronic
What Comes with the Crafty+?
Crafty Plus Vaporizer
USB-C Charging Cable
Dosing Capsule
Drip Pads (x2)
Base Seal Rings (x3)
Normal Screens (x3)
Coarse Screens (x3)


Crafty+ Pricing
Below are approximate prices for the Crafty+ in various different currencies. These numbers are based on the average market rate for the device and are updated as regularly as possible.
$279 USD
$461 AUD
€279 EUR
$401 CAD
$499 NZD
£243 GBP
Crafty+ Retailers
Looking to buy the Crafty+? Check out our list of Crafty+ retailers. Note that some links may be affiliates, supporting us at no extra cost to you. Compare different retailers to ensure you always get the best price for the Crafty+!
Crafty+ Specifications
Find out what you can expect if you decide to pick up the Crafty+
Chamber Material
Ceramic Coated
Crafty+ Ratings
Loading Ratings...