G Pen Elite II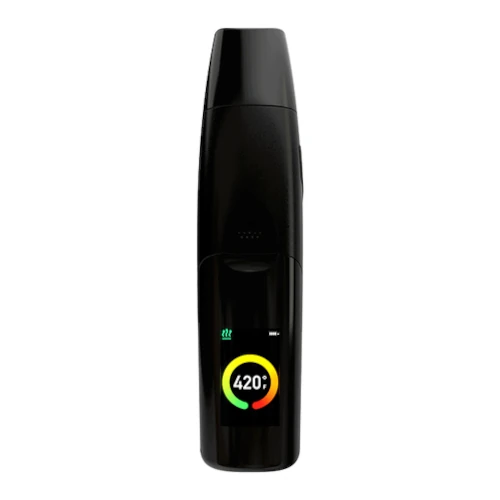 G Pen Elite II Description
The G Pen Elite 2 is the second coming of the Elite series. It brings a series of improvements over the original model and provides a pocket-friendly vaporizer that also feels a little premium. While it is primarily a conduction vaporizer, its convection boost mode offers an interesting experience that brings something extra into the mix.
G Pen Elite II Features & Traits
Portable
Electronic
Hybrid
Conduction
Ceramic Chamber
Premium
What Comes with the G Pen Elite II?
G Pen Elite II Vaporizer
USB-C Charging Cable
Silicone Case
Quickstart Guide
Hemp Carry Case


G Pen Elite II Pricing
Below are approximate prices for the G Pen Elite II in various different currencies. These numbers are based on the average market rate for the device and are updated as regularly as possible.
$250 USD
$413 AUD
€250 EUR
$359 CAD
$447 NZD
£217 GBP
G Pen Elite II Retailers
Looking to buy the G Pen Elite II? Check out our list of G Pen Elite II retailers. Note that some links may be affiliates, supporting us at no extra cost to you. Compare different retailers to ensure you always get the best price for the G Pen Elite II!
G Pen Elite II Specifications
Find out what you can expect if you decide to pick up the G Pen Elite II
Heating Type
Hybrid (Primarily Conduction)
Power Adjustment
Digital Control
Temperature Range
93°C - 220°C (200°F - 428°F)
Display Type
High Resolution TFT (LCD)
Chamber Capacity
0.3 - 0.5 grams
Mouthpiece Material
Zirconia
Battery Life
~1 hour of use
G Pen Elite II Cleaning Guide
Step-by-Step Cleaning Guide for the G Pen Elite II Vaporizer:
Power Off and Cool Down: Before cleaning, ensure that the G Pen Elite II Vaporizer is powered off and has cooled down to avoid any potential accidents.

Quick Clean with Pick Tool: Utilize the included pick tool located at the bottom of the device to break up and clear any leftover material from the chamber. You can also use the pick tool to scrape off any residue stuck to the screen at the bottom of the mouthpiece.

Swabbing with Isopropyl Alcohol (ISO): Moisten a cotton swab with isopropyl alcohol (ISO), ensuring to squeeze out any excess liquid. Begin by swabbing the upper lip of the chamber opening. Then, carefully clean the interior walls of the chamber by swabbing up and around. Make sure to clean all around the silicone insert and over the screen.

Deeper Clean: For a more thorough cleaning, remove the screen from the silicone insert and take out the spiral ceramic air path located above it.

Soak and Rinse Components: Submerge all three components (screen, silicone insert, and spiral ceramic air path) of the insert, along with the outer zirconia mouthpiece, in isopropyl alcohol. Allow them to soak for a while. After soaking, rinse all the components thoroughly with water and let them air dry.

Reassemble and Activate the Session: Once all the components are dry, reassemble the insert and mouthpiece. Activate a session at the maximum temperature setting to burn off any residual isopropyl alcohol.

Enjoy a Clean Vaporizer: Congratulations! Your G Pen Elite II Vaporizer is now clean and ready to deliver an optimal vapor experience. Enjoy your sessions with the freshly cleaned device.
Note: Regular cleaning and maintenance are crucial for optimal performance and a consistent vapor experience with the G Pen Elite II Vaporizer.
G Pen Elite II Ratings
Loading Ratings...