Boundless CFX+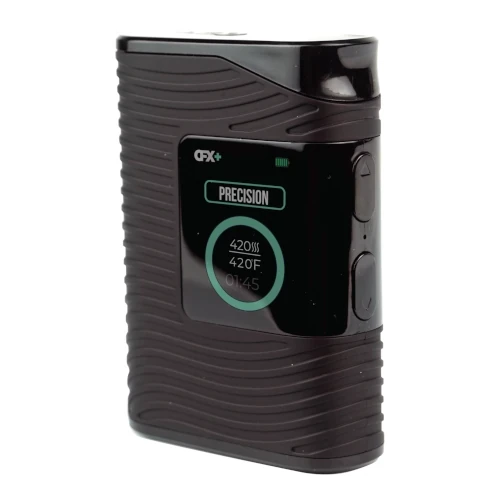 Boundless CFX+ Description
The CFX+ from Boundless Technology packs many features at a reasonable price point. It has a well-designed airpath made of Zirconia that provides an excellent cooling effect and can produce some tasty vapor. In addition, its reasonably minimal appearance can provide some discretion while hiding a hefty chamber inside that can produce some relatively strong vapor by leveraging primarily conduction heating.
Boundless CFX+ Features & Traits
Portable
Conduction
Hybrid
Ceramic Chamber
Electronic
What Comes with the Boundless CFX?
Boundless CFX+ Vaporizer
USB-C Charger
Quickstart Guide
Cleaning Brush
Stir Tool


Boundless CFX+ Specifications
Find out what you can expect if you decide to pick up the Boundless CFX+
Brand
Boundless Technology
Battery Life
6-8 Sessions
Temperature Range
121°C-221°C (250°F - 430°F)
Chamber Capacity
0.3-0.5 grams
Boundless CFX+ Prices
Below are approximate prices for the Boundless CFX+ in various different currencies. These numbers are based on the average market rate for the device and are updated as regularly as possible.
$200 USD
$329 AUD
€200 EUR
$292 CAD
Boundless CFX+ Retailers
If you decide to buy the Boundless CFX+ or were wondering where to buy the Boundless CFX+, it's available at the following retailers. Please note some or all of these may be affiliate links which help support us in covering the costs of operating Thermal Extractions. However, this comes at no additional cost to you. Furthermore, we always recommend to shop around the get the best Boundless CFX+ price!
Boundless CFX+ Ratings
Loading Ratings...
Check out these other Vaporizers!