XMAX Daboo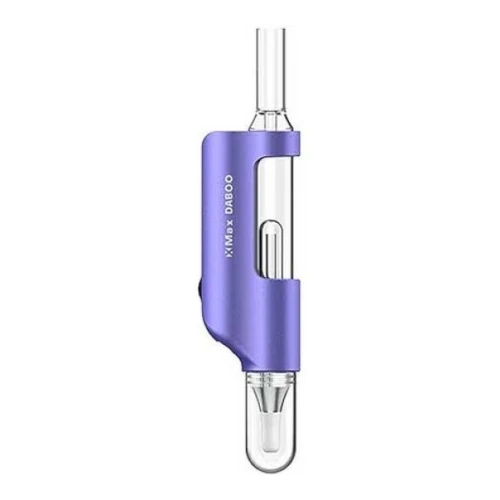 XMAX Daboo Description
The XMAX Daboo provides 2-in-1 support for both concentrates and 510 carts without breaking the bank. Additionally, with water cooling built-in, it becomes a potentially appealing option even if you only intend to use it with cartridges. So if you're looking for a budget nectar collector, the Daboo is worth a look.
XMAX Daboo Features & Traits
Portable
Budget
Electronic
Concentrates
Cartridges
What Comes with the XMAX Daboo?
Daboo Body
USB-C Charging Cable
Spare O-Rings
Spare Quarts Heating Tip
User Manual
Gift Box


XMAX Daboo Specifications
Find out what you can expect if you decide to pick up the XMAX Daboo
Manufacturer
TopGreen Technology Co
Power Adjustment
Modular - 3 Stages
Temperature Range
285 - 360 C (545 - 680 F)
Coil Type
Porous Quartz Coil
Cartridge Resistance Support
0.5-2.0Ω
Operating Voltage
3.3-4.2V
Recommended Charger
5V/1A
XMAX Daboo Prices
Below are approximate prices for the XMAX Daboo in various different currencies. These numbers are based on the average market rate for the device and are updated as regularly as possible.
$49 USD
$75 AUD
€49 EUR
$66 CAD
$85 NZD
£43 GBP
XMAX Daboo on Reddit
See what people are saying about the XMAX Daboo on Reddit. Please note that this feature is currently considered experimental and not all content found may be relevant to vaporizers or even this vaporizer.
XMAX Daboo Ratings
Loading Ratings...