AirVape Legacy PRO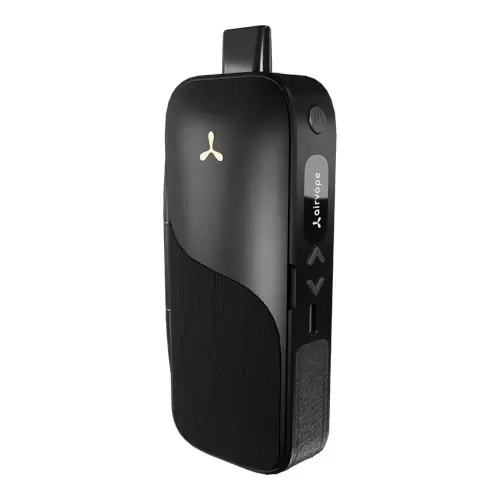 AirVape Legacy PRO Description
The Legacy Pro from AirVape is a portable vaporizer with an interesting design and excellent performance. It features convection heating, wireless charging, and a range of other features that make it worth exploring if it's in your price range.
AirVape Legacy PRO Features & Traits
Portable
Microdosing
Concentrates
Battery Swap
Hybrid
Discrete
Premium
Electronic
What Comes with the AirVape Legacy Pro?
AirVape Legacy Pro vaporizer
USB-C charging cable
Concentrate pad
Replacements screens
Spare silicone insert
Small cleaning brush
Alcohol wipes
Cotton buds (q-tips)


AirVape Legacy PRO Pricing
Below are approximate prices for the AirVape Legacy PRO in various different currencies. These numbers are based on the average market rate for the device and are updated as regularly as possible.
$269 USD
$445 AUD
€269 EUR
$387 CAD
$481 NZD
£234 GBP
AirVape Legacy PRO Retailers
Looking to buy the AirVape Legacy PRO? Check out our list of AirVape Legacy PRO retailers. Note that some links may be affiliates, supporting us at no extra cost to you. Compare different retailers to ensure you always get the best price for the AirVape Legacy PRO!
AirVape Legacy PRO Specifications
Find out what you can expect if you decide to pick up the AirVape Legacy PRO
Temperature Range
200°F-440°F
Heating Type
Hybrid Convection
Power Adjustment
Digital Control
Battery Type
Swappable 18650
AirVape Legacy PRO on Reddit
AirVape Legacy Pro Cleaning Guide
Wait for the Unit to Cool Down: After usage, the unit will be hot. Always wait until the unit has cooled down before you start cleaning.

Remove Canisters or Screens: Start by removing the canisters or screens from the chambers.

Clean the Chambers: Clean the chambers until the holes are not clogged. You can use a brush (included with the unit) to clean the chamber.

Use a Q-Tip Soaked in Alcohol: To remove all residue or excess material, use a Q-Tip soaked in alcohol. This will help in thoroughly cleaning the chambers.

Clean the Mouthpiece and Air Path: Use the Cleaning Tool or a Q-Tip to clean the mouthpiece and air path until all residue is removed.

Clean the Exterior: Gently clean the exterior of the unit with an alcohol (ISO) prep pad.
Rate the AirVape Legacy PRO
AirVape Legacy PRO Ratings
Loading Ratings...