Boundless Terp Pen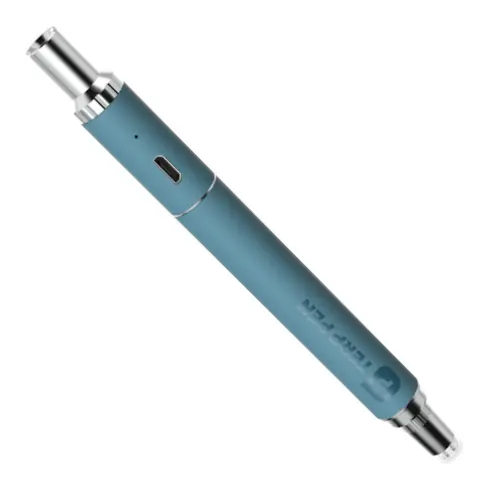 Boundless Terp Pen Description
The Terp Pen is a full-focus concentrate vaporizer. It provides on-demand concentrate vaporization in a light and highly portable piece of kit that looks almost like a literal pen, but in a great way. It's primarily built from stainless steel, making it easy to clean and relatively rugged, giving you a great little unit to throw in your pocket to get you ready for a big day. While it only sports a moderate 300mAh internal battery, this will still provide up to 50 long hits, which should keep most people going until they can reach a charger again.
Boundless Terp Pen Features & Traits
Pen
Concentrates
Portable
Electronic
What Comes with the Boundless Terp Pen?
Boundless Terp Pen Vaporizer
Ceramic Coil (x1)
USB Charging Cable
Cleaning Brush
Multi-Tool
User Manual


Boundless Terp Pen Pricing
Below are approximate prices for the Boundless Terp Pen in various different currencies. These numbers are based on the average market rate for the device and are updated as regularly as possible.
$25 USD
$41 AUD
€25 EUR
$35 CAD
$44 NZD
£21 GBP
Boundless Terp Pen Retailers
Looking to buy the Boundless Terp Pen? Check out our list of Boundless Terp Pen retailers. Note that some links may be affiliates, supporting us at no extra cost to you. Compare different retailers to ensure you always get the best price for the Boundless Terp Pen!
Boundless Terp Pen Specifications
Find out what you can expect if you decide to pick up the Boundless Terp Pen
Brand
Boundless Technology
Heating Type
Ceramic & Stainless Steel Coil
Boundless Terp Pen on Reddit
Rate the Boundless Terp Pen
Boundless Terp Pen Ratings
Loading Ratings...