G Pen Connect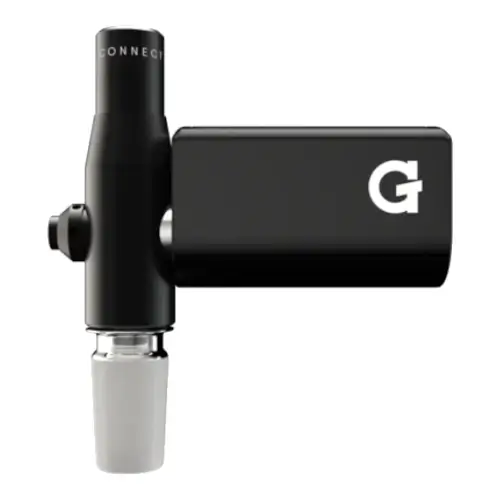 G Pen Connect Description
The Connect from G Pen is an easy-to-use concentrate vaporizer ready to be dropped right onto your favorite glass. While it doesn't offer high levels of customization, the Connect is a relatively popular option for those who want to keep it simple.
G Pen Connect Features & Traits
Portable
Concentrates
Conduction
Electronic
What Comes with the G Pen Connect?
G Pen Connect Tank
G Pen Connect Battery
G Pen Connect Vaporizer
Connect Male Glass Adapter (14mm)
Connect Male Glass Adapter Connector
Micro-USB Charging Cable
Replacement O-Rings (x3)


G Pen Connect Pricing
Below are approximate prices for the G Pen Connect in various different currencies. These numbers are based on the average market rate for the device and are updated as regularly as possible.
$180 USD
$297 AUD
€180 EUR
$259 CAD
$322 NZD
£156 GBP
G Pen Connect Retailers
Looking to buy the G Pen Connect? Check out our list of G Pen Connect retailers. Note that some links may be affiliates, supporting us at no extra cost to you. Compare different retailers to ensure you always get the best price for the G Pen Connect!
G Pen Connect Ratings
Loading Ratings...