DaVinci MIQRO-C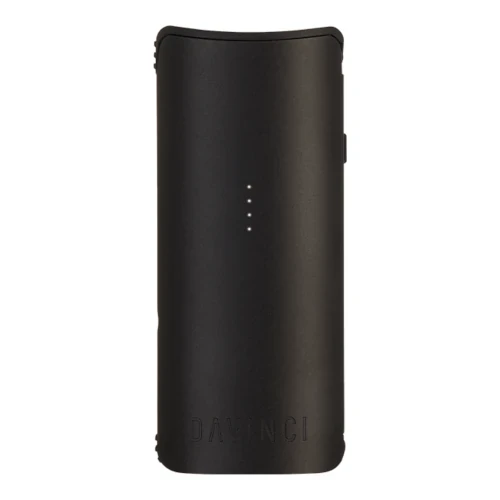 DaVinci MIQRO-C Description
The DaVinci MIQRO-C is a compact and portable vaporizer designed for use with dry herbs. The MIQRO-C's compact size, and simple design make it an attractive option for those who are seeking a portable and user-friendly device. With its high-quality and affordable price point, the DaVinci MIQRO-C is a good choice for those who are looking for a budget-friendly conduction vaporizer.
DaVinci MIQRO-C Features & Traits
Budget
Conduction
Battery Swap
Microdosing
Electronic
What Comes with the Davinci Miqro?
DaVinci MIQRO-C vaporizer
18350 battery
Silicone mouthpiece
10mm water pipe adapter (WPA)
Pearl post and gasket
USB-C charging cable
Pick tool
Alcohol swab (x3)
DaVinci sticker (x2)
Manual
Registration card


DaVinci MIQRO-C Pricing
Below are approximate prices for the DaVinci MIQRO-C in various different currencies. These numbers are based on the average market rate for the device and are updated as regularly as possible.
$99 USD
$150 AUD
€91 EUR
$134 CAD
$161 NZD
£78 GBP
DaVinci MIQRO-C Retailers
Looking to buy the DaVinci MIQRO-C? Check out our list of DaVinci MIQRO-C retailers. Note that some links may be affiliates, supporting us at no extra cost to you. Compare different retailers to ensure you always get the best price for the DaVinci MIQRO-C!
DaVinci MIQRO-C Specifications
Find out what you can expect if you decide to pick up the DaVinci MIQRO-C
Charging Time
~90 minutes
Battery Type
Removable 18350 battery
Temperature Range
176°C - 221°C
Power Adjustment
Modular (4 stages)
DaVinci MIQRO-C on Reddit
DaVinci MIQRO-C Ratings
Loading Ratings...