RiO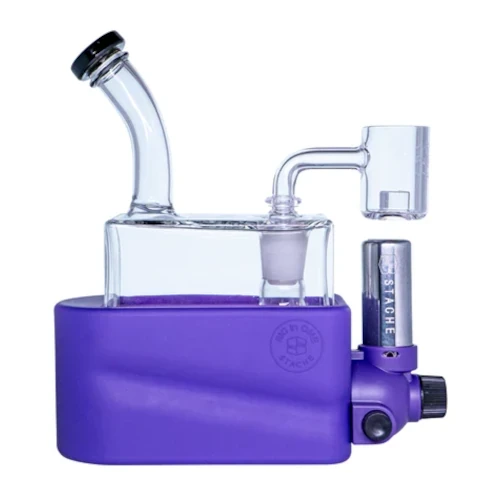 RiO Description
If you're using concentrates but aren't a fan of e-rigs, your options are pretty limited, especially if you want to keep things simple while still being portable. However, this is where the RiO comes in. Whether you want something to use at home or take to a friend's place, the RiO is a great option. All you'll need is some butane to keep your built-in torch topped up, and then you can dab concentrates for as long as you like. It's worth noting that there are a few variations of this product, such as the Matte and MakeOver models which may vary in price, design, and kit contents.
RiO Features & Traits
Portable
Concentrates
Conduction
Microdosing
Analog
What Comes with the RiO?
Borosilicate Glass Micro Rig Bubbler with Shower-head Percolator (14mm Female)
Core Quartz Banger (14mm Male)
RIO Color Base (various colors and styles available)
Matching Color Torch with Overflow Valve
Bubble Carb Cap
Zip Up Carrying Case with Eva Foam
Dab Tool


RiO Specifications
Find out what you can expect if you decide to pick up the RiO
RiO Prices
Below are approximate prices for the RiO in various different currencies. These numbers are based on the average market rate for the device and are updated as regularly as possible.
$150 USD
$242 AUD
€150 EUR
$221 CAD
$260 NZD
£132 GBP
RiO Retailers
If you decide to buy the RiO or were wondering where to buy the RiO, it's available at the following retailers. Please note some or all of these may be affiliate links which help support us in covering the costs of operating Thermal Extractions. However, this comes at no additional cost to you. Furthermore, we always recommend to shop around the get the best RiO price!
RiO on Reddit
See what people are saying about the RiO on Reddit. Please note that this feature is currently considered experimental and not all content found may be relevant to vaporizers or even this vaporizer.
RiO Ratings
Loading Ratings...
Check out these other Vaporizers!