Flowermate Aura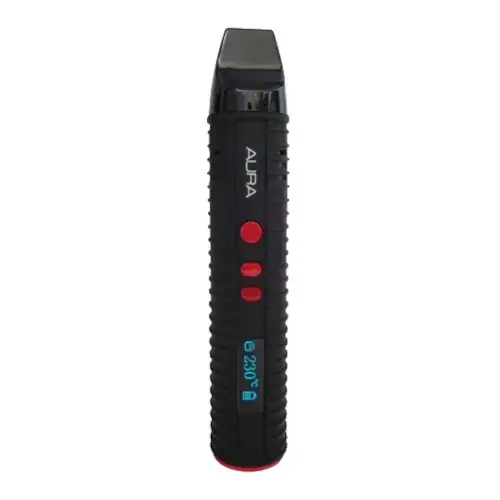 Flowermate Aura Description
Ceramic heating chamber & modular controls in a portable package
Flowermate Aura Features & Traits
Portable
Pen
Discrete
Ceramic Chamber
Electronic
What Comes with the Flowermate Aura?
Flowermate Aura Vaporizer
Mouthpiece and Chamber Screens (x5)
Maintenance Kit and Accessories
Orbed Mouthpiece
USB Rapid Charger Cable
Liquid/Waxy Pod
Dry Herb Pod


Flowermate Aura Specifications
Find out what you can expect if you decide to pick up the Flowermate Aura
Temperature Range
40 - 230°C
Flowermate Aura Prices
Below are approximate prices for the Flowermate Aura in various different currencies. These numbers are based on the average market rate for the device and are updated as regularly as possible.
$65 USD
$106 AUD
€65 EUR
$94 CAD
Flowermate Aura on Reddit
Flowermate Aura Ratings
Loading Ratings...
Check out these other Vaporizers!