G Pen Elite II Review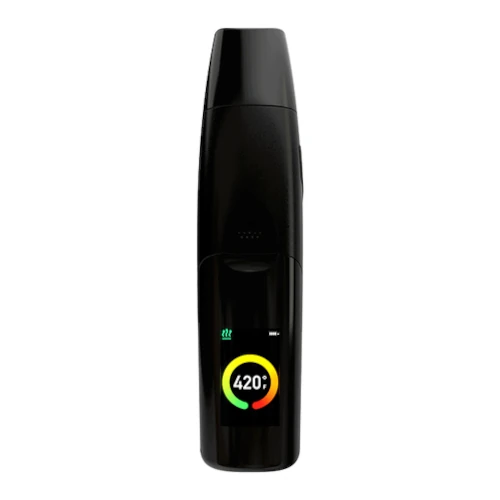 31 July 2022   •   10 min read
Looking for a polished conduction vaporizer that has a convection kick and can still fit nicely in your pocket? The Elite II from Grenco Science might be the answer.
G Pen Elite II Features
Hybrid heating
Haptic feedback
Wireless updates
Zirconia mouthpiece
USB-C fast charging
How to Use the G Pen Elite II
Holding the power button for five seconds will turn it on. Once the device has turned on, it will await further input to enable you to change the temperature before the device heats white this feels a little unnecessary at first. However, it's actually one of those little things that you overlook how handy it is until you've had it, so it is actually a nice feature.
To load the Elite II, remove the magnetic mouthpiece and loosely pack the chamber with ground material. At most, it will hold around 0.5g, but for less fine grinds, you can expect about 0.3g.
You can adjust the temperature up and down with the other two buttons. Once you are ready to go, press the power button twice while on standby, and it will begin to heat. Heat up is quite fast at around only 30 seconds, which is in line with what you should expect from a quality modern portable vaporizer.
If you want to dig a little deeper and tweak some settings, turn the device on, and while on standby, press the power button five times, and you'll be taken to the settings menu. While there aren't many options, some key features can be adjusted, like switching between Celsius and Fahrenheit, toggling haptic feedback, adjusting screen brightness or session time, and turning off convection boost if you prefer a full conduction experience.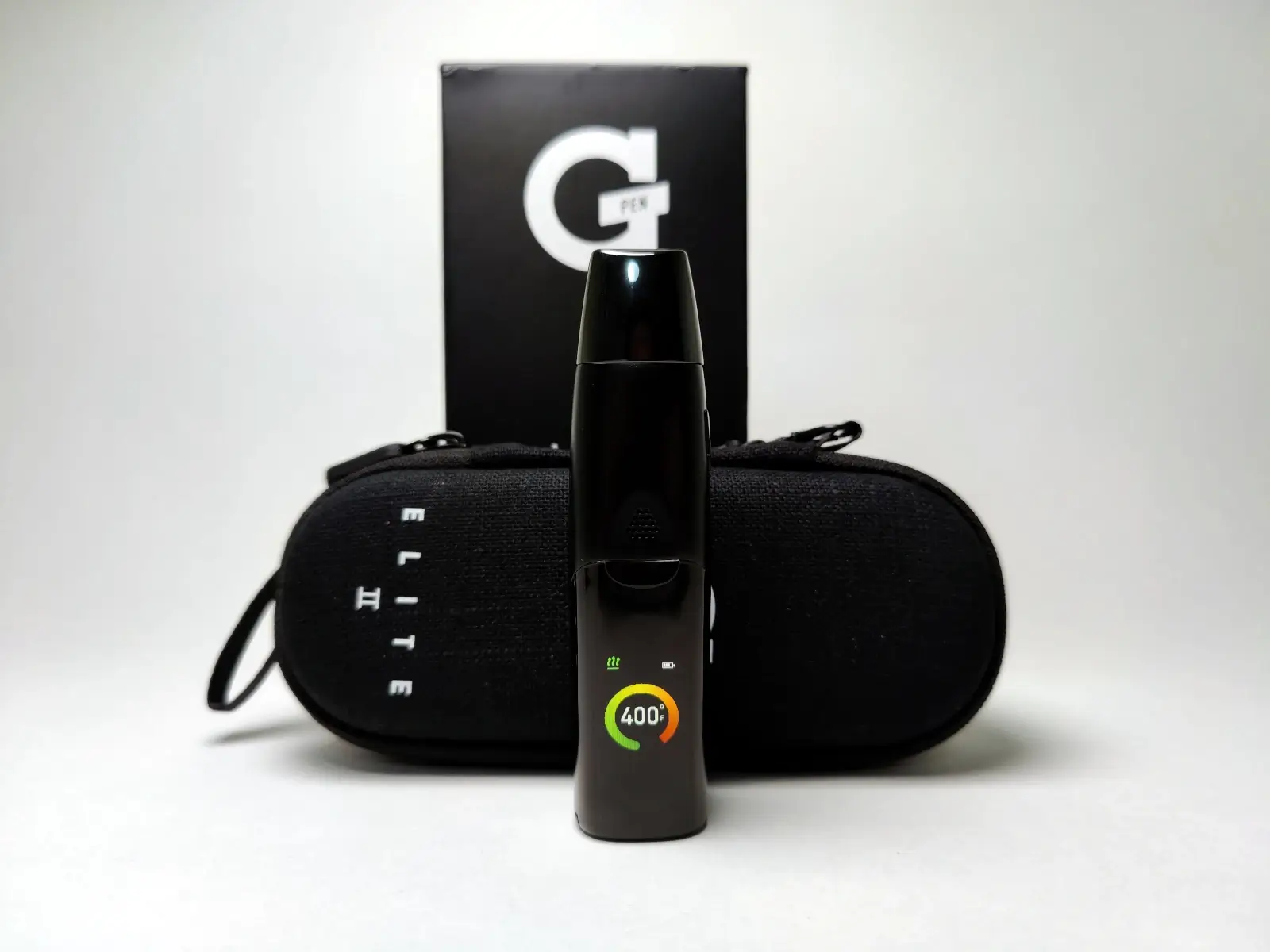 Is the G Pen Elite II Easy to Use?
The Elite II is pretty simple to get a handle on as it only has three buttons to wrangle. After using the device a few times, you're unlikely to have any significant issues in that regard. However, if you're used to some other portable vaporizers, you may find that the button combos for the key features are a bit unintuitive at first as they do go a little against what you may be used to, but this is a minor quirk and something you'll get used to pretty quickly if it's even a problem for you at all.
How much does the G Pen Elite II Cost? You can pick up the Elite II at around $250 USD. With the increase in better budget vaporizers starting to enter the market, devices like the Elite II have a bit more to contend with than they did a few years ago. Additionally, it's worth taking into account that not only do they include a silicone cover for the device (though it does lack a completely accurate fit over the hole in the mouthpiece), but they also include a carry case for the Elite II that is apparently made of hemp, which is pretty cool, so a bit of value add there and there two things alone could run you quite a few dollars when buying comparable accessories for another device that doesn't include them.
If you're on a tight budget, there is better bang for your buck elsewhere, but if you're someone who likes conduction vaporizers and is not interested in something like the PAX 3, you may find your answer in the Elite II.
Is the G Pen Elite II Well Built?
The Elite II feels good in the hand, and you can tell they've spent a bit of time optimizing the design by how densely packed it feels, vaguely similar to that feeling you get when you pick up a new flagship smartphone where all the space has been used optimally.
It has a polished aesthetic and an excellent screen. Even the magnetic mouthpiece slots together nicely without any excessive jiggle once in position. There is even a built-in removable stir tool that slots neatly and discretely into the bottom of the device and does so without you needing to worry about it falling out randomly as it's nicely fitted with just enough resistance.
One area the design falls a little flat is that the placement of the air intake holes and the screen make it almost look like a battery door at your first look over the device, but this is primarily just a slightly awkward first impression issue.
If you're one of those who prefer that little extra attention to detail, you'll probably quite like the Elite II. It's decently designed, and manufacturing doesn't seem to have let it down either.
What Comes in the Box?
Elite II vaporizer
USB-C charging cable
Silicone case
Quick start guide
Hemp carrying case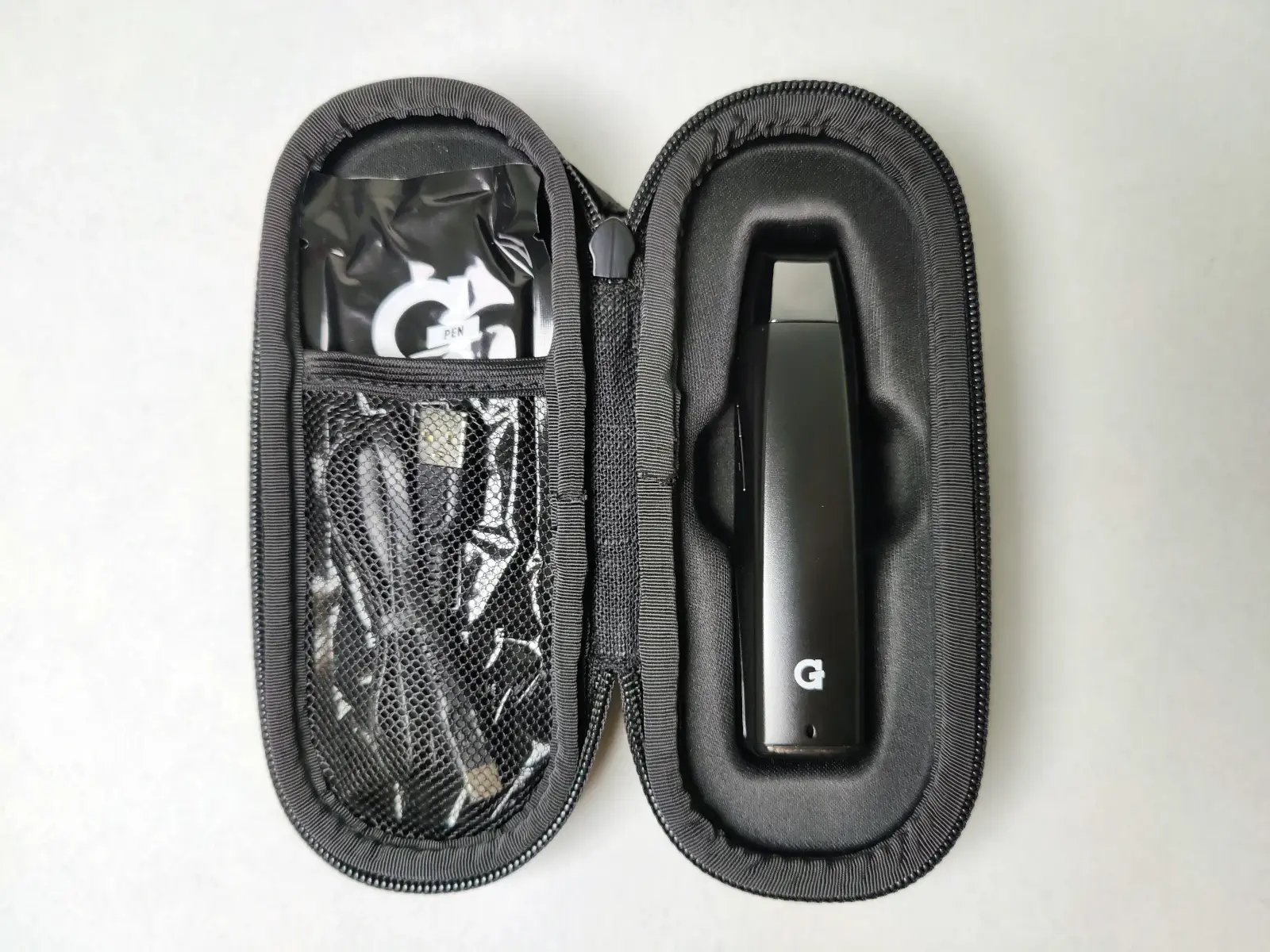 Can you use the G Pen Elite II with a Water Pipe?
Out of the box, you won't be able to use the Elite II with any of your bubblers, and the odds of being able to use one of your old water pipe adapters from your vape drawer is unlikely due to the shape of the mouthpiece.
While it appears (at least at the time of writing) that a water pipe adapter isn't available for the Elite II, it is likely one will be at some point if the device grows in popularity. The previous Elite has an official version available. If demand is high enough, you can also expect to start seeing third-party options available, especially if there isn't an official option made available at some point.
Is the G Pen Elite II Portable?
The Elite II is very portable and is even one of the portable vaporizers you can call pocket-friendly. If you're throwing it in your pocket, though, you might want to skip using the included hemp carrying case and instead use the included silicone case to reduce any chances of scuffing while in your pocket or if you happen to drop the device. However, if you're traveling with a bag or some other type of intermediary storage available, the carrying case is excellent just to throw in there.
Worth noting the included carrying case is actually very nice. It feels well made and even has a little room to throw in some flower for a day out and about. The only downside of the case is that you'll likely want to put it inside something else as it isn't likely to fit in your pocket, but again, the included silicone case helps provide another option at times like that.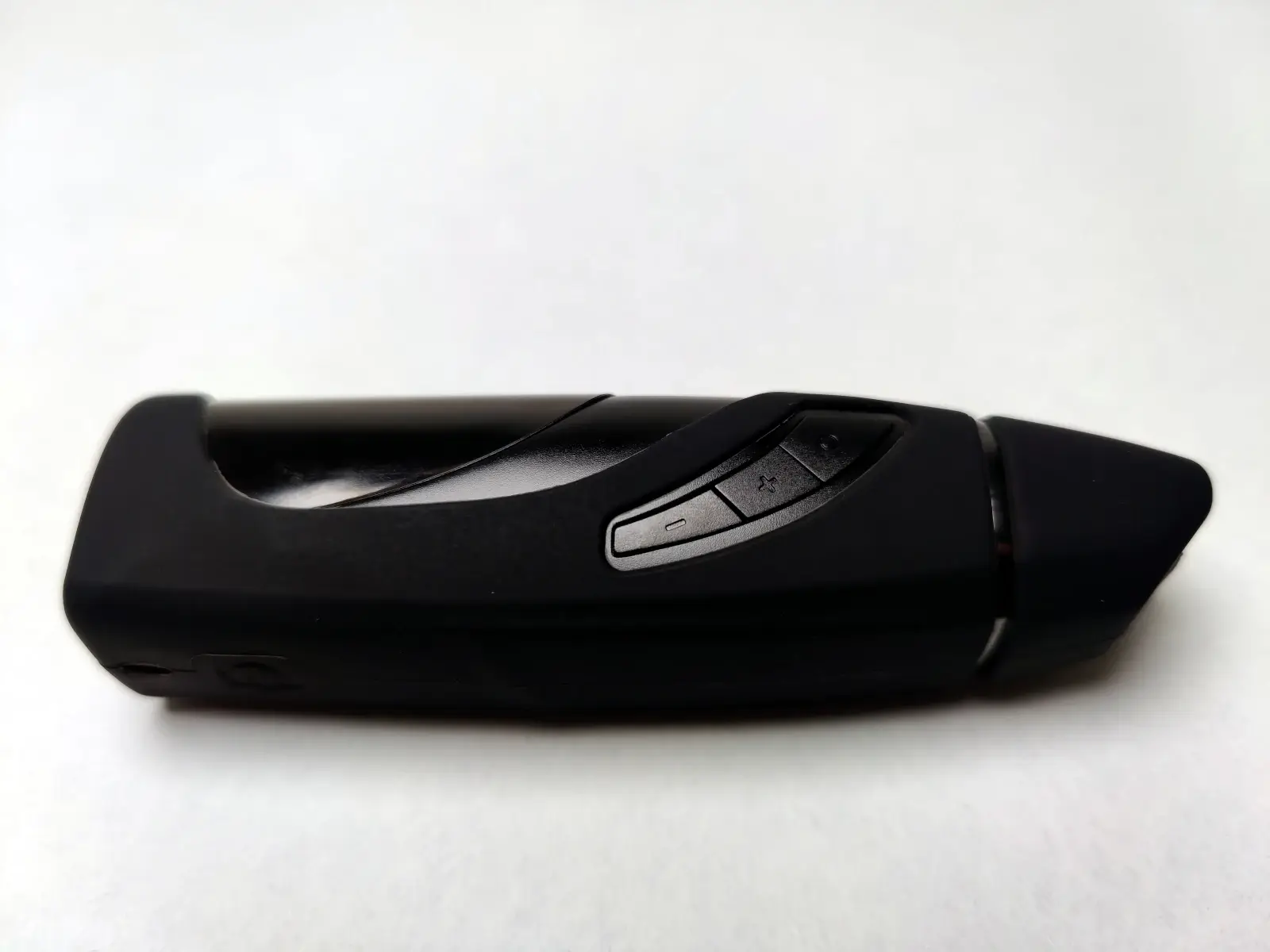 Does the G Pen Elite II have Good Battery Life?
With a battery capacity of 2100mAh, owners of the previous generation Elite may be slightly surprised to see a slight capacity decrease. However, the device still provides around an hour of use on a full charge, so even if you're slotting in several sessions during the day, you shouldn't find yourself scrambling for a charger too often. Charging is also quite fast at around 90 minutes for a full charge which is quite reasonable, and if you get a little antsy waiting, it supports pass-through charging so you can sneak a few hits while you wait.
Furthermore, given that the Elite II is charged via USB-C, you may even be able to dual-purpose a phone charger you already carry. It's great to see more devices like this one opting to use USB-C, there really is no reason not to, and any device launching with micro-USB at this point should be considered a negative going forward.
Is the G Pen Elite II Easy to Clean?
While cleaning the Elite II isn't the most complex thing to do, it is a little nerve-wracking the first time you pull apart the mouthpiece to clean it out. Where this gets a little scarier is the tiny mesh screen that slots into the mouthpiece would be incredibly easy to lose but also feels relatively thin, so some care is needed when dismantling the mouthpiece. However, while the screen doesn't feel poorly made and should hold up fairly well provided you show a little care, it does feel like something that a few spares should have been included with the device, and not doing so feels like a bit of a missed opportunity. It would have been inexpensive for this to be included, and the reality is it's just too easy to drop the screen down the sink; you can barely feel it when you've got it between two moist fingers.
On the other hand, the chamber is easy to clean, and while some fiddly parts are involved, once you get the hang of how the mouthpiece goes together, you shouldn't find it too much of a struggle to maintain.
How to Clean the G Pen Elite II
Remove the mouthpiece from the device and wipe out the heating chamber with q-tips dipped in isopropyl alcohol. Do not soak or otherwise submerge the device.
Remove the silicone insert from the mouthpiece, followed by the metal screen, and then the spiral ceramic air path.
Once you have dismantled the mouthpiece, wipe each part down with isopropyl alcohol wipes or q-tips dipped in isopropyl alcohol.
Warm water may suffice for in-between cleans where you just want to freshen up the mouthpiece or when you first get the device. Just be careful not to drop anything down the drain.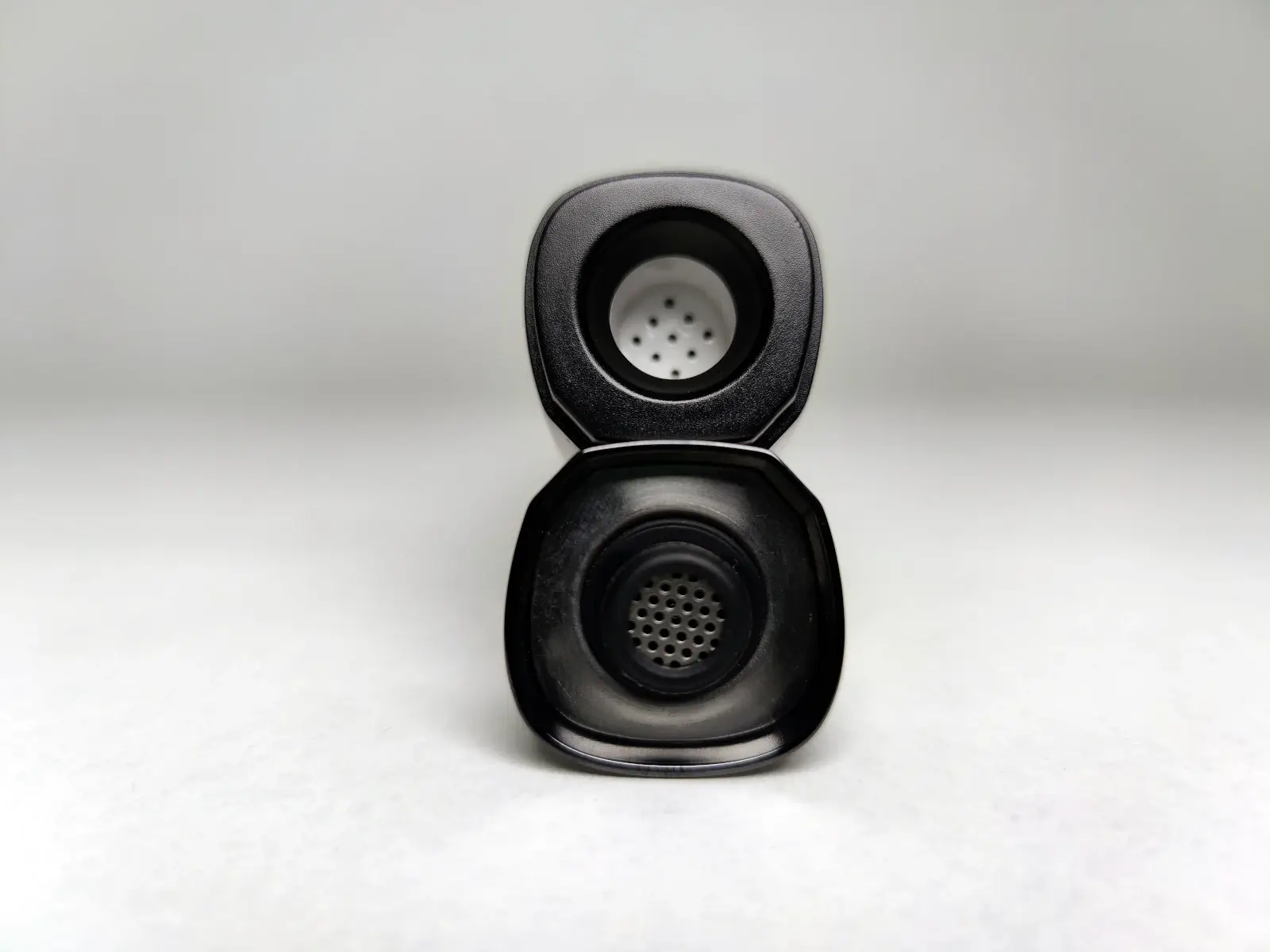 Can the G Pen Elite II Produce Good Vapor?
The Elite II can produce some excellent quality vapor. The 2nd generation Elite has an isolated air path, which is always a good thing to see and helps ensure you get quality vapor. However, if you're primarily a convection vaper or someone coming over from combustion to vaping, you may find the airflow a little restrictive.
The Elite II is considered to use hybrid heating, but the design favors the reality that it is primarily a conduction device, which isn't a bad thing. You should just be prepared for an experience that could be better described as sipping rather than ripping. However, you can still get some great vapor that trades blows with other well-known conduction vaporizers, especially with the added convection touch. It can get a little hot at higher temperatures, but this isn't unmanageable and is something you'll find with other conduction vaporizers like the XVAPE Aria, which we recently reviewed.
Can you use Concentrates with the G Pen Elite II?
The Elite II isn't designed for using concentrates, and the manufacturer recommends against using them with it as well. So if you're someone that regularly likes to reach for some wax or is looking for something to dab with on the go, this vaporizer isn't for you. While you may be able to mix a small amount of concentrate with some flower, your results may vary, and this isn't likely to result in an optimal experience.
G Pen Elite II Pros
Feels relatively premium
Bright and easy-to-read screen
Fast heat-up time (~30 seconds)
Included hemp case is of excellent quality
Convection boost is a great addition
Fast charging via USB-C
G Pen Elite II Cons
It gets a little hot during use
Airflow is relatively restrictive
Spare screens aren't included
Is the G Pen Elite II Worth Buying?
If you're someone who loves more conventional convection vaporizers, even with the hybrid heating, this one probably isn't for you. However, the Elite II is one to consider if you're in the market for a portable conduction vaporizer, aren't on a tight budget, and want something that feels like a polished product. It's well-built and has a number of excellent features, alongside some respectable performance.