PAX 3 Review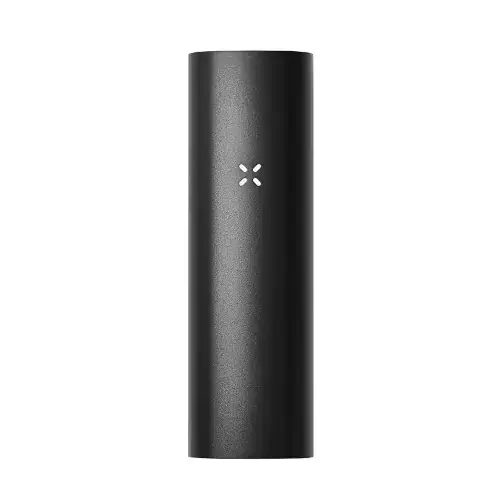 3 July 2022   •   8 min read
Many people find themselves admiring the look of the PAX 3 when considering getting their first vaporizer due to its discrete modern design and marketing that gives it a premium vibe but is it the right choice for your first vape or is it one that you should add to your collection?
How much does the PAX 3 Cost?
When purchasing the PAX 3, you have a few options, primarily the standard base kit, which is around $200 USD and has everything you need to get going. Furthermore, if you want a little more, you can pick up the complete kit for around the $250 USD mark, which contains a few more items. However, none of these are essential unless you intend to use concentrates, as the required part is only included in this pack, though it can be easily purchased separately, as can the other included additions in this pack.
Is the PAX 3 Well Built?
The design and execution of the PAX 3 overall are pretty good. It looks modern and minimal, with a nice aluminum shell that should hold up reasonably well to being bounced around in your pocket.
The battery is reliable enough and has a decent capacity of 3500mAh, which is quite good given the relatively small size of the device.
It's worth noting that some users report having issues with the button sticking after cleaning and that other issues may arise, such as the mouthpiece not making good contact or it frequently becoming sticky with minimal use. However, these issues can largely be avoided by keeping the device well maintained, being wary of the button while cleaning, and charging the device standing upright to prevent gravity from resulting in residue creeping out of the mouthpiece.
How to Use the PAX 3
Ensure the device is fully charged, especially if it's your first time using the device. If you haven't used the device previously, it's crucial to perform a burnoff cycle (run the device for a few minutes at the max temperature setting with nothing in it) to remove any residue that may have been left over from manufacturing.
Press down on one side of the magnetic oven lid, revealing the other edge and enabling you to remove it easily. Next, add ground material or your prepared concentrate pad and put the lid back over the oven.
Press the button in the center of the mouthpiece; this will turn the device on and begin heating. It will be ready to go in around 20-30 seconds, depending on the set temperature and battery charge level. Once the device has heated, it will vibrate, and you can inhale through the mouthpiece as desired. If you stop using the device for 30 seconds, it will shut off automatically, but you can also turn it off by pressing the button on the mouthpiece.
Hold the button on the mouthpiece for a few seconds to adjust the temperature. When the indicator lights flash, you'll know you've held the button long enough. You can tell how hot the device is set to operate depending on how many indicator lights are lit. There are four temperature stages, 182ºC, 294ºC, 204ºC, and 215ºC, or 360ºF, 380°F, 400°F, and 420ºF respectively.
A companion app can be used for more precise control, but it has been removed from the Apple app store, so it will mostly only be accessible by users of compatible Android devices.
What Comes in the Box?
Two different silicon mouthpieces (flat and raised)
USB charge cable with proprietary magnetic connector dock
Maintenance kit (pipe cleaners, wire brush, etc.)
Concentrate insert (complete kit only)
The half-pack oven lid (complete kit only)
3 Oven screens (complete kit only)
Multi-tool (complete kit only)
PAX 3 Accessories & Consumables
Several official and third-party accessories are available for the PAX 3. The following list contains many examples of what is available for the device.
Charging tray
Replacement o-rings
Half-pack oven lid
Mouthpieces (flat and raised)
Replacement screens
AC adapter
Mini charger (USB)
BudKup dosing capsules
Vented oven lid with pusher
Cases (including an official smell-proof case)
Pax multi-tool
Maintenance kit
Water pipe adapter (WPA)
Can you use the PAX 3 with a Water Pipe?
While the PAX 3 doesn't come with a water pipe adapter, they are available for the device, making it possible to use this vaporizer with many bubblers. Due to the shape of the device, most PAX 3 water pipe adapters tend to be made from flexible silicone. If you have a water pipe compatible with 14mm or 18mm pieces, you should be fine with a water pipe adapter. If you're using a bubbler that accepts only 10mm pieces you'll likely want to pick up an additional adapter to convert that to either 14mm or 18mm as you'll likely have a difficult time finding a 10mm PAX 3 water pipe adapter
Is the PAX 3 Portable?
The PAX 3 is exceptionally pocket-friendly, making it well-suited to anyone who likes to have their device handy. So if you like conduction vaporizers and don't mind the price, you may find the PAX 3 will be right at home in your pocket. Outside of small pen-style vaporizers, you'd be hard-pressed to find other devices that are as easy to carry around.
Does the PAX 3 have Good Battery Life?
The PAX 3 has a pretty good battery life considering the device's size. You should be able to achieve 8-10 sessions from a full charge, which is approximately 90 minutes of operation. To check the remaining battery life of your PAX 3, simply give the device a shake, and the battery level will be displayed via the LED lights on the device.
Additionally, suppose you're someone that tends to get a bit forgetful when using your vaporizer and occasionally forget to turn it off. In that case, you'll be happy to know that the device will turn off after 30 seconds of inactivity, which is possible thanks to the built-in accelerometer.
Is the PAX 3 Easy to Clean?
Cleaning is recommended every five to ten uses. Thankfully, the PAX 3 is quite easy to clean and requires minimal maintenance effort. The included multi-tool will make things even easier if you've purchased the complete kit or grabbed it separately.
How to Clean the PAX 3
Lift out the mouthpiece, this is easier if you have the multi-tool, which is included in the complete kit, but a fingernail or something else will do just fine if you take a bit of care. Clean the mouthpiece in isopropyl alcohol, or if that's not available warm water will work reasonably well, it will merely just be less effective at removing stubborn residue. Using a moist q-tip, alcohol wipe, or paper towel, wipe down the oven chamber and screen to remove any buildup. Over time the metal will become a little discolored; this is normal and expected with use.
Can the PAX 3 Produce Good Vapor?
The PAX 3 can produce some high-quality vapor, but it's important to note that it is a conduction vaporizer which may put you off if you prefer convection or hybrid vaporizers. However, if you're someone who likes the conduction approach or you're more of a vapor sipper, the PAX 3 might suit you well.
One downside that can affect your experience is that given that the PAX 3 is a conduction vaporizer, you will likely need to stir or mix the material in the chamber to use it all efficiently. The material in the middle is less exposed to heat, resulting in uneven heating. This isn't so much an issue with the PAX 3 itself, and it's more just an issue with these types of conduction designs.
What is the Oven Capacity of the PAX 3?
The chamber can hold a respectable 0.35 grams of ground material, or around half that when using the half-bowl reducer provided with the complete edition or purchased separately. While this is less than some other conduction vaporizers of similar sizes, it's much more than the average portable convection vaporizer, which tends to hold less.
Can you use Concentrates with the PAX 3?
You can use concentrates with the PAX 3. However, to do so typically requires the concentrate-compatible oven lid, which is only supplied when buying the complete kit. Many stores that sell the PAX 3 also sell these separately, so if you didn't get it initially, you should be able to source one without much hassle.
It should also work reasonably well if you just want to add a small amount of concentrate to your ground material. Just ensure that you have enough solid material to absorb it once it starts melting, or you may have a problem on your hands.
PAX 3 Pros
Larger chamber size
Rapid warm up time (~20 seconds)
Simple to use once familiar with it
Aesthetically pleasing aluminum shell
Support for concentrates
PAX 3 Cons
The companion app was pulled from the Apple app store
Lacks precision control unless using the app
Easy to chew through a lot of material
Built-in battery that can't easily be replaced
Can require mixing mid-session
Is the PAX 3 Worth Buying?
The PAX 3 isn't for everyone, it's a little pricey, and there are other options for the money that are arguably better. However, if you're not too concerned about the price, aren't too worried about precision control, and don't mind conduction vaporizers, it might be something to pick up, especially if you can catch it during a sale.