G Pen Dash+ Review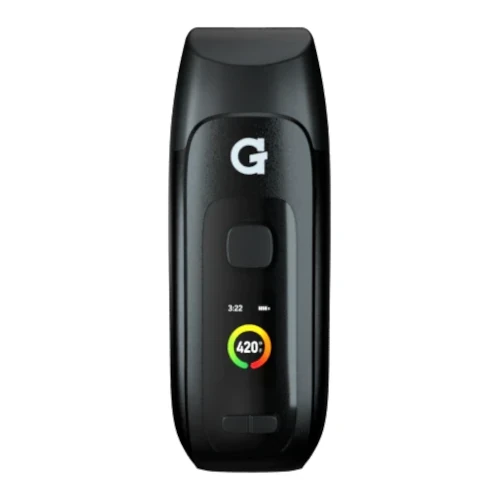 30 July 2023   •   10 min read
Does hybrid heating in your pocket for a reasonable price sound good? Perhaps the Dash+ could be your new favorite vaporizer.
G Pen Dash+ Highlights
Hybrid heating
Titanium heating chamber
Precision temperature control
What is the G Pen Dash+?
The Dash+ is a portable electronic vaporizer from Grenco Science. It utilizes hybrid heating and a titanium heating chamber to vaporize dry herbs. It is powered by a 1800mAh internal lithium-ion battery. Other features include a full-color display, haptic feedback, and precision temperature control.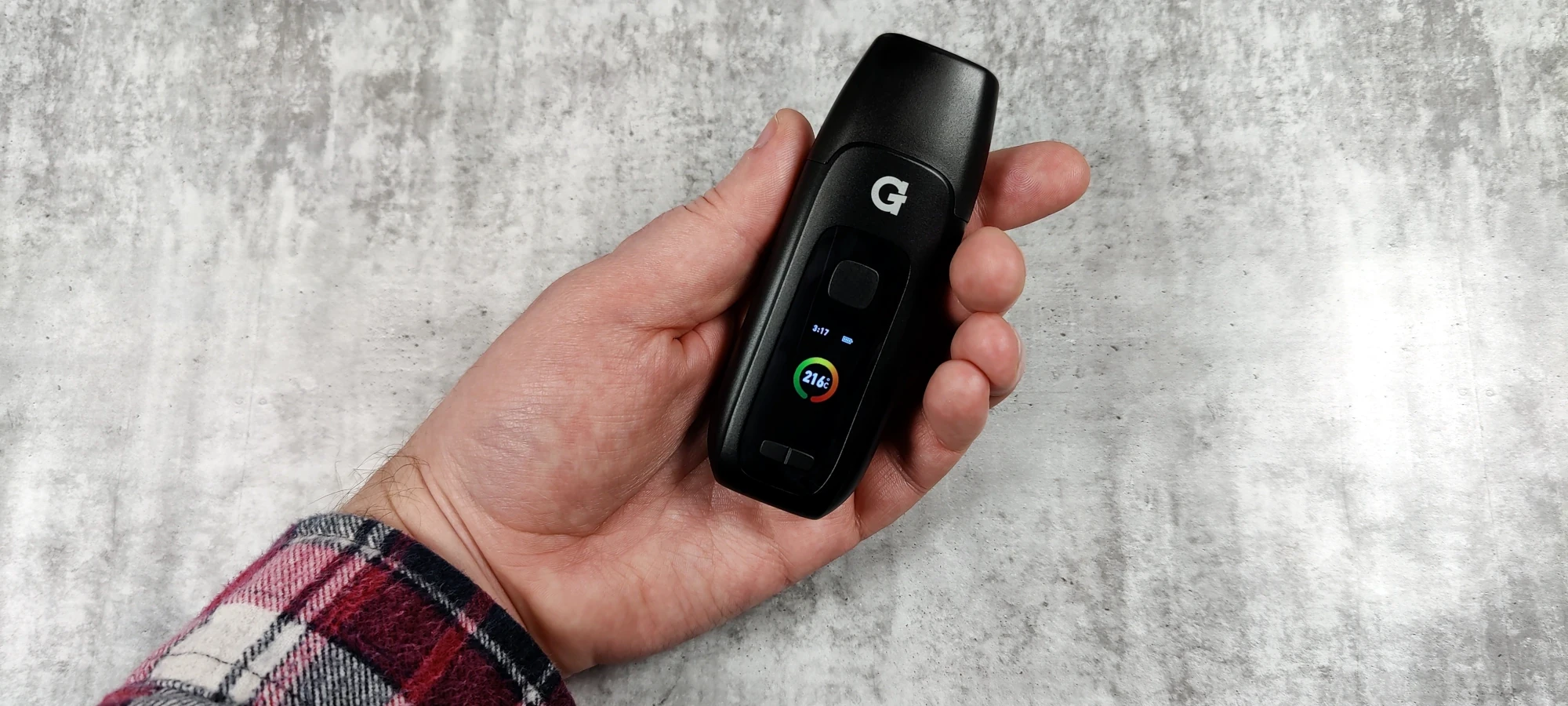 Using the G Pen Dash+ for the First Time
When you first pick up the device, it feels nice in your hand. Pressing the main button for three seconds powers on the device, accompanied by a couple of small but satisfying haptic feedback kicks. Adjusting the temperature between 320 - 420°F (160° - 216°C) is simple by using the two buttons below the screen, and toggling the heater is just as easy with two presses of the main button.
Heat-up is fast, reaching usable temperatures in around 20 seconds. However, giving the device a few more seconds after reaching the desired temperature before getting started results in the best possible start to your session. The first hit from this device at a higher temperature is surprisingly dense and can generate decent effects from your material. Still, it isn't too hot, even with what seems like a functionally simplistic mouthpiece design.
As the session progresses, the device gets a little warm in your hand, but not uncomfortably so. It holds up reasonably well to the heat, which is often challenging for smaller vaporizers. The heat spreads relatively evenly, so you don't have to worry about where you place your fingers while holding it. Additionally, Extraction seems relatively quick, and it's certainly above average in that regard compared to comparable devices. After finishing up the session, the material is typically evenly roasted, so it doesn't require stirring, which is excellent and likely a result of the additional convection heating.
Both mouth-to-lung sips of vapor work fine, but direct lung hits are where you get the most action. The airflow is more than sufficient but not extreme, managing a nice balance that can support both approaches quite well.
The first time using the Dash+ is a pleasant one. There's not a lot to get a handle on, and the performance is good, even when you just dive in and start exploring. With some experimentation, it shouldn't take much to find a suitable temperature and draw style to suit your preferences.
What Comes in the Box?
G Pen Dash+ Vaporizer
Silicone Mouthpiece Sleeve
G Pen Tool with Keychain
USB-C Charging Cable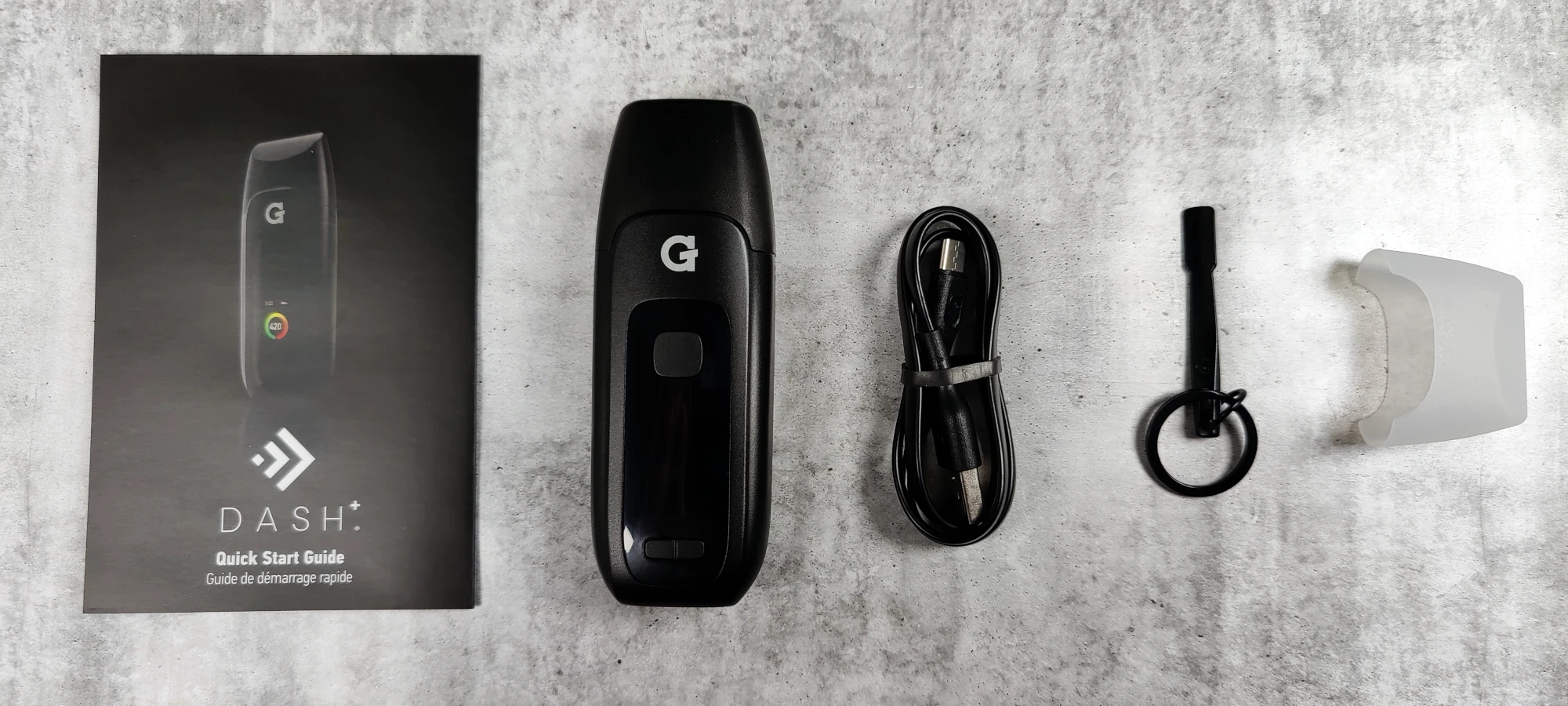 Loading the G Pen Dash+
Packing the Dash+ with dry herbs is a straightforward process. First, remove the mouthpiece, which is held in place by magnets. After the mouthpiece is removed, this will expose the titanium oven ready to be filled with ground material. The ideal grind size is medium, and the Dash+ can handle a range of packing densities, from relatively dense to very loose with less material.
How much does the G Pen Dash+ Cost?
You can grab a Dash+ for yourself for around $150 USD. Pricing feels reasonable for both the performance and quality of the device. As Goldilocks would put it, the pricing is just right. It'll be interesting to see what prices this device hits during sales in the future; it could become even more appealing at a slightly lower price point.
Is the G Pen Dash+ Well Built?
At first glance, the Dash+ appears modern and minimalistic, with a zinc-alloy casing and a plastic mouthpiece. The mouthpiece stays in place securely thanks to magnets, and the buttons have a nice feel and minimal wobble. The color screen is easy to read and looks quite bright. Furthermore, the device feels comfortable in the hand, with a dense heft that feels nice. It doesn't feel or look cheap, which is undoubtedly a pleasant surprise at this price point. Overall, the Dash+ is well-built, with no glaring issues regarding build quality or design.
Can you use the G Pen Dash+ with a Water Pipe?
No official water pipe or bubbler adapters are available for the Dash+, and it's unlikely that any third-party options will be developed due to the mouthpiece's design. Since the standard Dash also lacks an official water pipe adapter, it's doubtful that the Dash+ will receive one in the future.
If you are looking for a vaporizer from Grenco Science to use with your water pipe, check out the G Pen Hyer, it's much more suited for this kind of use. If you pick up the Hyer, just keep in mind that the dry herb tank is sold separately.
Changing G Pen Dash+ Settings
Pressing the primary button five times while the device is powered on displays the menu and available settings. This menu allows you to adjust the session timer, brightness, toggle haptic feedback, and switch between Celsius and Fahrenheit.
While it would be helpful to have more granularity when setting the screen brightness (which currently has only two modes) or session timer (which maxes out at 4 minutes and 20 seconds with mostly 30-second increments), this isn't a significant issue in most situations.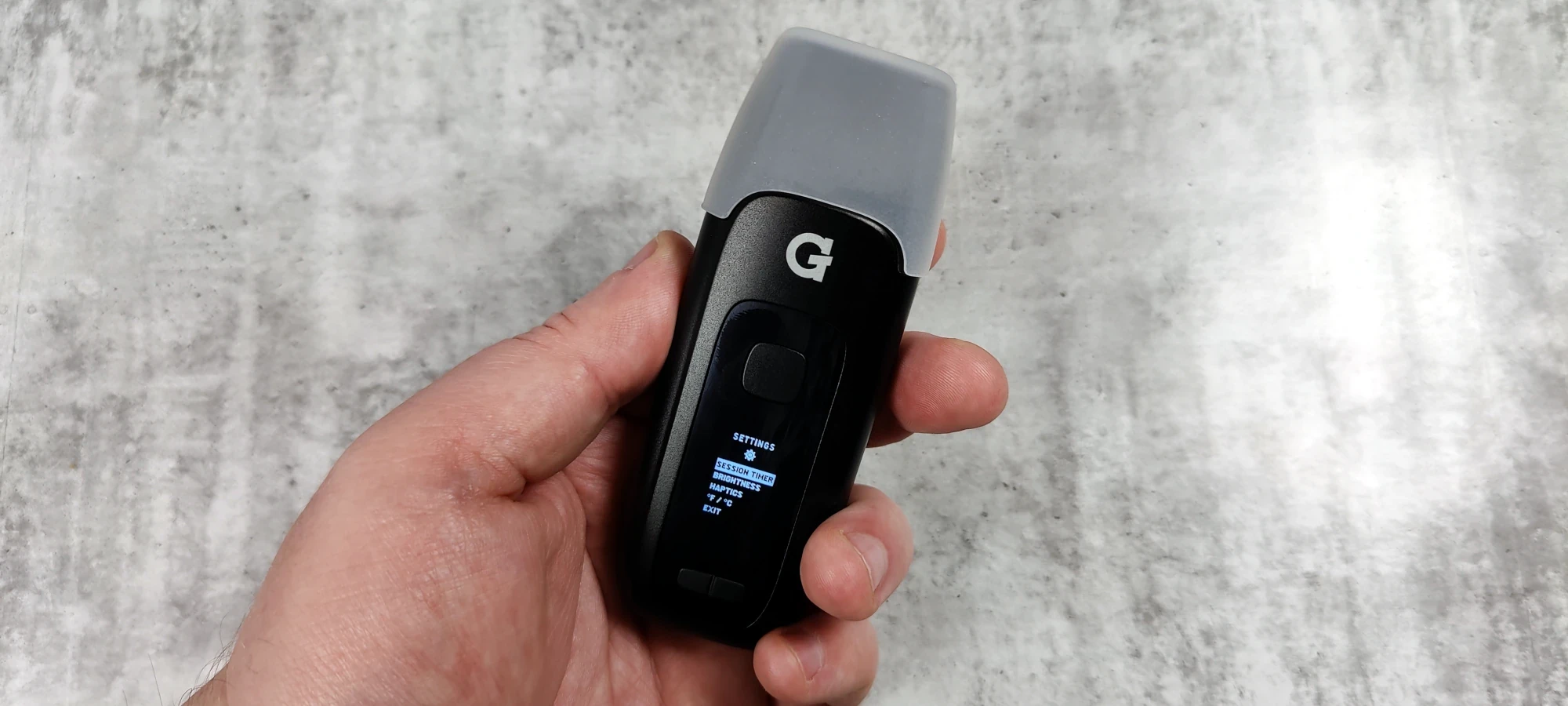 Is the G Pen Dash+ Portable?
Portability is one aspect where the Dash+ really shines. It's the perfect form factor to slip into your pocket. While not as minimal as some concentrate vaporizers, it's a very reasonable size for dry herb use. Furthermore, the design is somewhat discrete, and you should blend in fairly well with others using other types of vapes when vaping on the go.
One thing that would have been a nice touch would be including a small pouch or something, it's a nice device, but if you're carrying it around all the time, it'd be great to be able to keep it a little more protected. Perhaps we'll see more optional accessories like this pop up if this device gets enough attention.
Does the G Pen Dash+ have Good Battery Life?
While officially, you can get up to 40 minutes of heating time, at higher temps, you should expect a bit less. In general, battery life is fine; nothing to get excited about. The internal battery seems decent enough, though it would have been fantastic to see a swappable battery, even if it was some proprietary thing. However, at this size, it'd likely be a bit of a trade-off and affect the design, so it's an understandable decision.
Charging is performed via USB-C, which is always great to see, given it's the preferred option for most people these days. At this stage, it feels a little silly giving new products applause for going this route, but we're still seeing new vaporizers (for example, the Arizer Air SE) launching with the rather outdated micro-USB.
Is the G Pen Dash+ Easy to Clean?
Cleaning the Dash+ is relatively straightforward. With an alcohol wipe, carefully wipe down the oven, and disassemble the mouthpiece into its individual components for a thorough cleaning. While it would be helpful to have a more streamlined disassembly process for the mouthpiece, it's not overly complicated once you realize you can gently manipulate the silicone without causing damage. This cleaning process takes just a few minutes and is no major hardship.
Can the G Pen Dash+ Produce Good Vapor?
Firstly, vapor production here is surprising. When you see a vaporizer like this one that looks pretty minimal, it's easy to go into it not expecting much. However, at higher temps, this thing can perform surprisingly well. The airflow is sufficient for a restrictive but comfortable direct lung hit. You can clear a loosely packed bowl in a few good hits, which is also surprising. Once it hits temp, giving it just another 15 seconds to get your material nicely heat saturated results in even that first hit being quite decent.
Thanks to the increased airflow and possibly the ease of maintaining heat with its titanium oven, it seems to hit better than the Elite II, which likely uses a very similar heater, which was also rather unexpected.
Can you use Concentrates with the G Pen Dash+?
The Dash+ isn't designed for concentrates and doesn't get hot enough to use them effectively. While you could sprinkle a bit of something special on your flower, using too much may damage the device by leaking into the heater. If concentrates are a regular part of your routine, looking for a different vaporizer is best.
Is the G Pen Dash+ Good for Beginners?
When evaluating a vaporizer for beginners, three key factors come into play: ease of use, performance, and price. The Dash+ excels in all three areas, offering surprisingly strong performance for a small portable vaporizer, especially at higher temperatures, a moderate price point, and an intuitive design that's easy to use, even for those with minimal experience.
While the Dash+ is a great option for beginners, it's crucial to consider a few factors before making a decision. For example, the vaporizer has a non-replaceable battery and no available water pipe adapter, so it's essential to carefully assess your needs and preferences. That being said, the Dash+ remains an excellent choice for those new to vaporizers or looking to recommend one to someone else.
Is the G Pen Dash+ Good for Microdosing?
When using most vaporizers that primarily leverage conduction heating, filling the chamber fully is often required to get the best performance due to much of the heating coming via direct contact with the wallets of the oven. However, the Dash+ performs rather well even with a loose pack, thanks to the additional convection heating from the hybrid heater. So those who like to vape smaller amounts should have no problem here. At most, you can fit around 0.3 grams into the oven, which for microdosers will typically be plenty.
For those that like to use dosing caps for routine and measured sessions, you're out of luck here, there are no dosing caps available, and due to the shape of the oven, you're unlikely to find anything that will work well enough to be functionally compatible.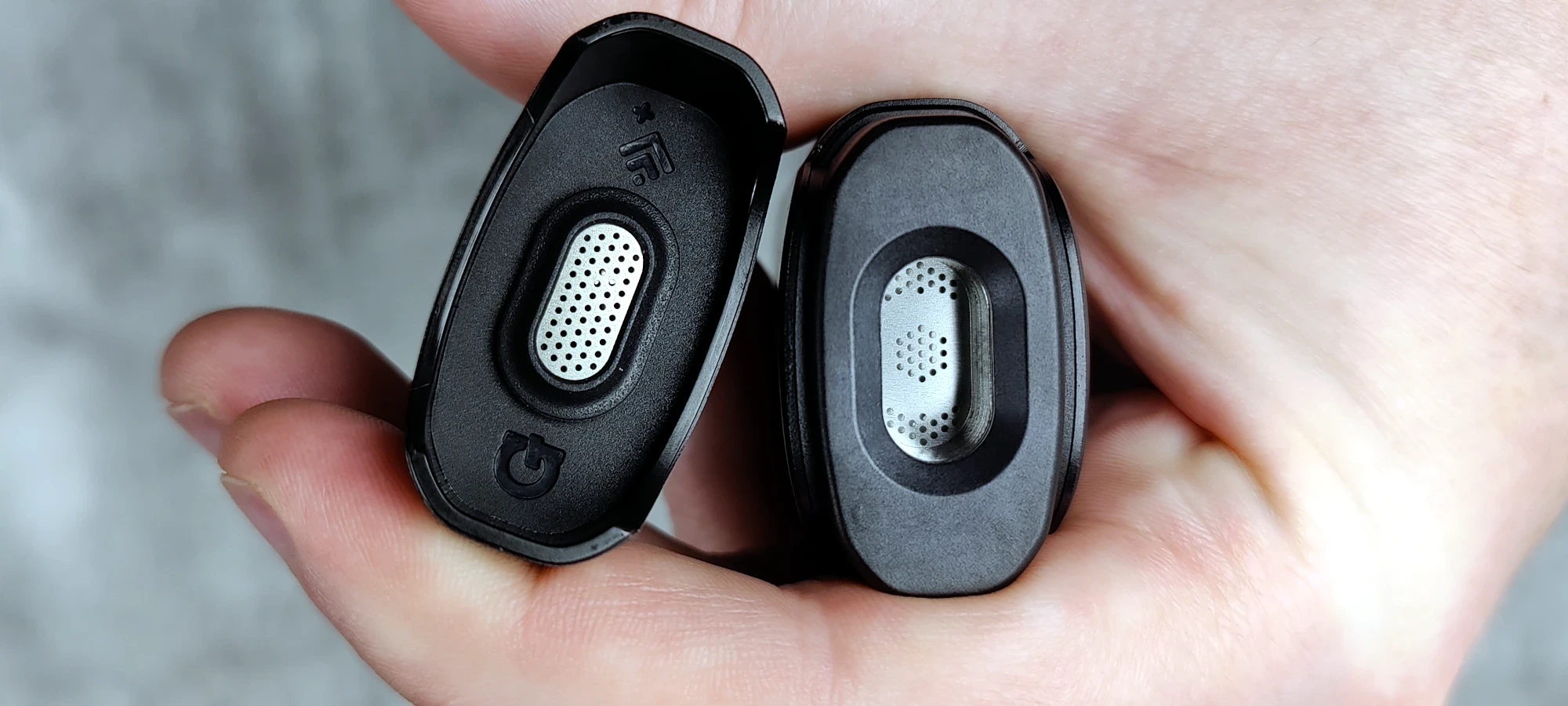 G Pen Dash+ Pros
Hybrid heating
Decent airflow
Fast warm-up
Surprising performance
G Pen Dash+ Cons
Plastic mouthpiece
Non-replaceable battery
No spare screen included
Max temp could be higher
Settings could be more granular
Is the G Pen Dash+ Worth Buying?
The Dash+ is a fantastic mid-range vaporizer that has rather decent performance for its size. It's well-suited to casual to moderate users of dry herbs that like to keep things simple and just want something that works out of the box without too much fuss.
Even for those with more extreme vaporizers in their collection for home use, this makes an excellent addition for vaping dry herbs on the go. As far as discrete portable vaporizers go, this is really a nice option in many ways. Seriously, it's actually quite good; consider checking it out if it sounds like something that would be a good fit for you.
Also, for owners of the classic Dash, if you like it and have the money, you'll love this one. It's a significant upgrade.