DaVinci IQC Review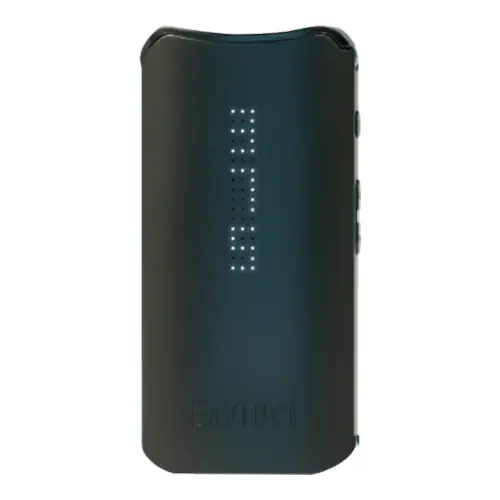 5 March 2023   •   13 min read
Are you looking for a portable conduction vaporizer with a pretty polished experience? The IQC could be just what you're looking for to take your vaping experience in a more refined direction.
DaVinci IQC Highlights
Replaceable 18650 battery
Precision temp control
Smart path functionality
USB-C charging
What is the DaVinci IQC?
The DaVinci IQC is a portable vaporizer that boasts several features, including conduction heating, precision temperature control, app connectivity, a replaceable 18650 battery, and USB-C charging. In addition, its glass-lined ceramic heating oven offers a precise temperature control system with a temperature accuracy of + or - 1 degree, making it an excellent choice for connoisseurs seeking the purest vapor possible. The device also features a sealed zirconia/glass vapor path that ensures purity, avoiding any harmful materials that may affect the user's health or the flavor of the dry herb.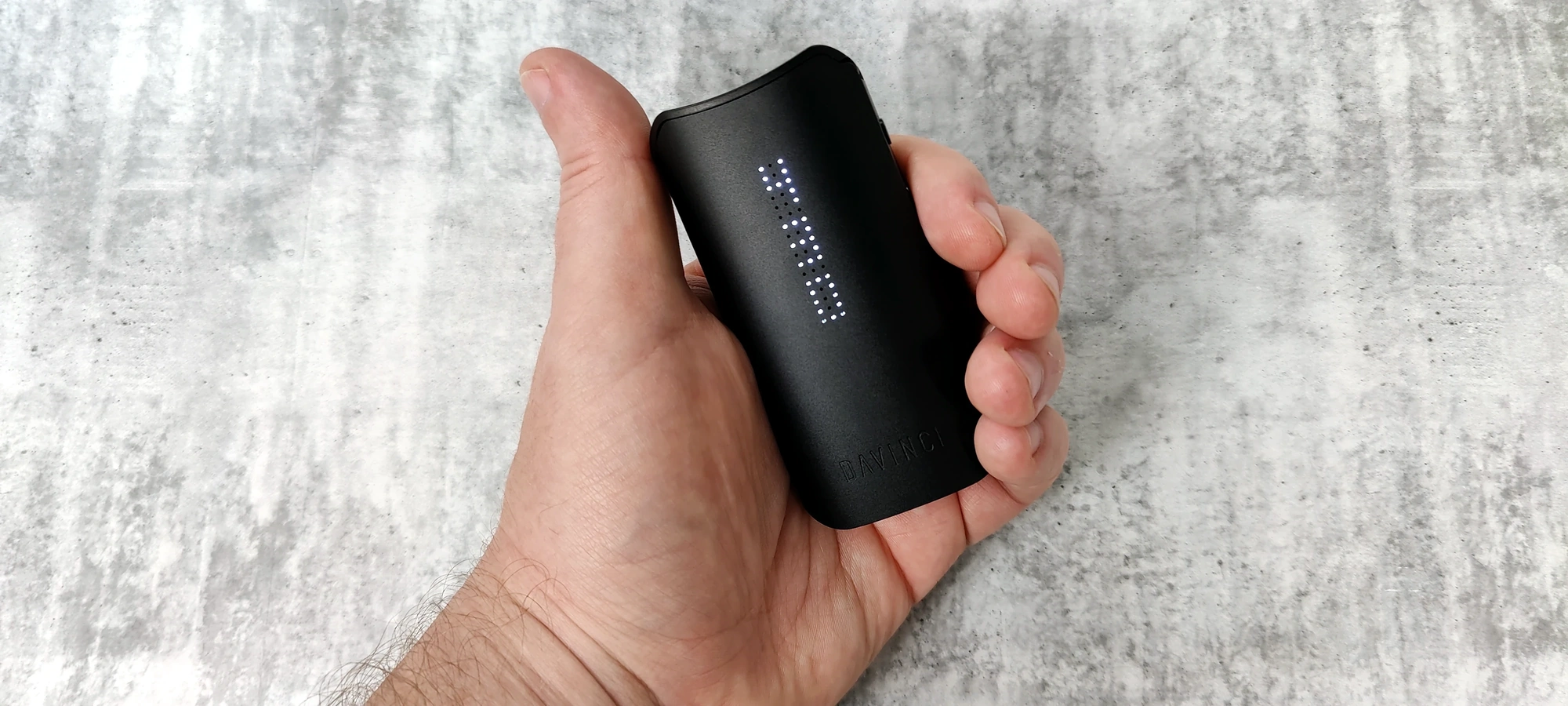 Using the DaVinci IQC for the First Time
Pressing the primary button five times turns on the device, and you are greeted with an interesting display that leverages a matrix of dots to produce an image; it's both a little unusual and minimal, but in a pleasant way. Once powered on, it will likely default to "smart path" mode, which is more of a guided session experience that slowly migrates through set temperature ranges (these can be modified with the app). If you prefer to use precision temperature mode, that is also included. A single press of the control button will temporarily display the current temperature, but if you adjust the temp with the up and down buttons, it will stay in precision mode.
The IQC takes around thirty seconds to start hitting usable temperatures, which isn't the fastest around but is still a reasonable warm up time. The first couple of puffs can be a little light but are usually the most flavorful, but once your material heats up, denser vapor will start being produced.
Using the IQC is pretty easy once you get familiar with it and learn exactly how you like to run it. The extra features like "smart paths" do add some complexity, but once you find what works for you, it's easy to turn it on and dive straight into a session again and again without really thinking too much about it. It does get a little warm at higher temps, this is common for conduction-style vaporizers, so it's a surprise, but it doesn't get uncomfortably bad and may just be a savior on a cold day.
What Comes in the Box?
DaVinci IQ-C Vaporizer
Brush Tool with Plastic Handle
3ft Braided Type C Charger Cable
Battery (18650)
10MM Adapter Gasket
10MM Adapter
Extra Pick Tool
Alcohol Wipes (x3)
User Manual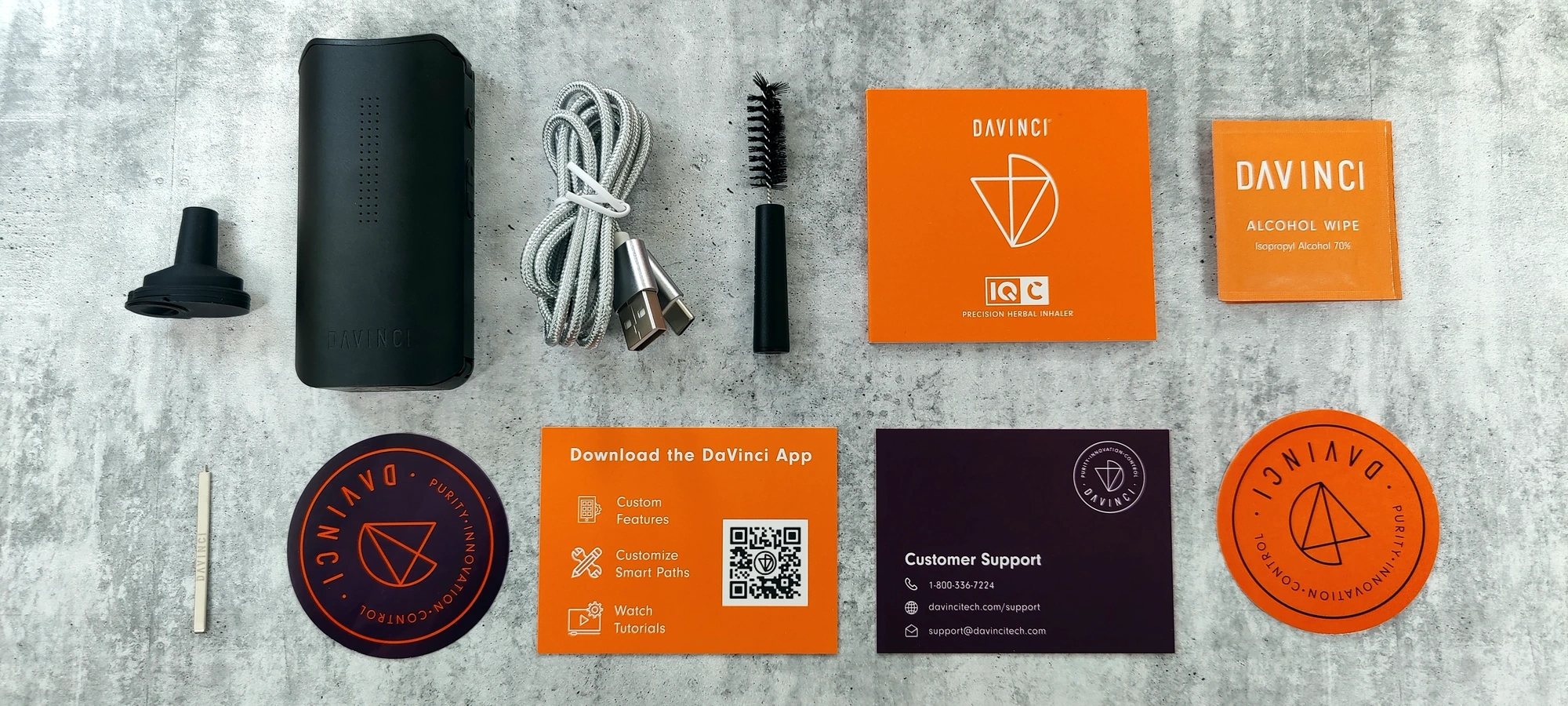 How much does the DaVinci IQC Cost?
The IQC can typically be found at around $199 USD. Which for a portable vaporizer is about the midpoint these days. The price is quite good for what you're getting, especially given the swappable battery and 5-year warranty; you should be able to get a decent lifespan out of this device. Of course, if you can catch this one on sale, even better.
Is the DaVinci IQC Well Built?
The DaVinci IQC vaporizer is well-built, with high-quality components and materials forged together into a really nice conduction-heated portable vaporizer. As you unbox the device, you'll notice its sleek, well-crafted, sandblasted aluminum body. The device has a satisfying weight and feels sturdy in your hand.
The mouthpiece is made from a patented and FDA-approved antimicrobial polymer called Sharesafe, which DaVinci has designed to make it more sanitary and hygienic, especially when sharing a session with some friends. This extra effort is a fantastic touch and shows DaVinci's commitment to not only using but even developing high-quality materials to use when producing their vaporizers. However, it's worth noting metal would have been a little more durable, especially as the hinges appear to be made from it as well, but provided you aren't rough with your device, this is unlikely to be much of an issue.
Magnets hold the mouthpiece and the bottom door in place, and the magnets are strong and well-positioned. So even if you managed to break one of the hinges, the magnet would likely still sufficiently hold them in place.
The modern aesthetic of this device is not only nice to look at, but it also feels great in hand with its smoothed edges. The IQC, like the rest of the DaVinci lineup, is wonderfully well-made; there's not too much to pick at regarding the build quality.
Loading the DaVinci IQC
Preparing the IQC for use is a straightforward process. You can start by lifting the bottom cover, held in place by a decent magnet, and then adjusting the pearl to your preferred position by screwing it in or out. Next, fill the chamber with ground material, ideally using a medium grind. It's worth noting that if you grind your material too finely, you may experience some material passing out of the oven and through the flavor chamber (a removable portion of the vapor path that can be loaded with appropriate aromatics and other substances) and into the mouthpiece. Still, this is typically only a concern when using dusty, overly dry, and crumbly material.
In short, loading the IQC is quite easy, and thanks to the pick tool that slots into the device itself, you always have something on hand to help empty the chamber when you're done.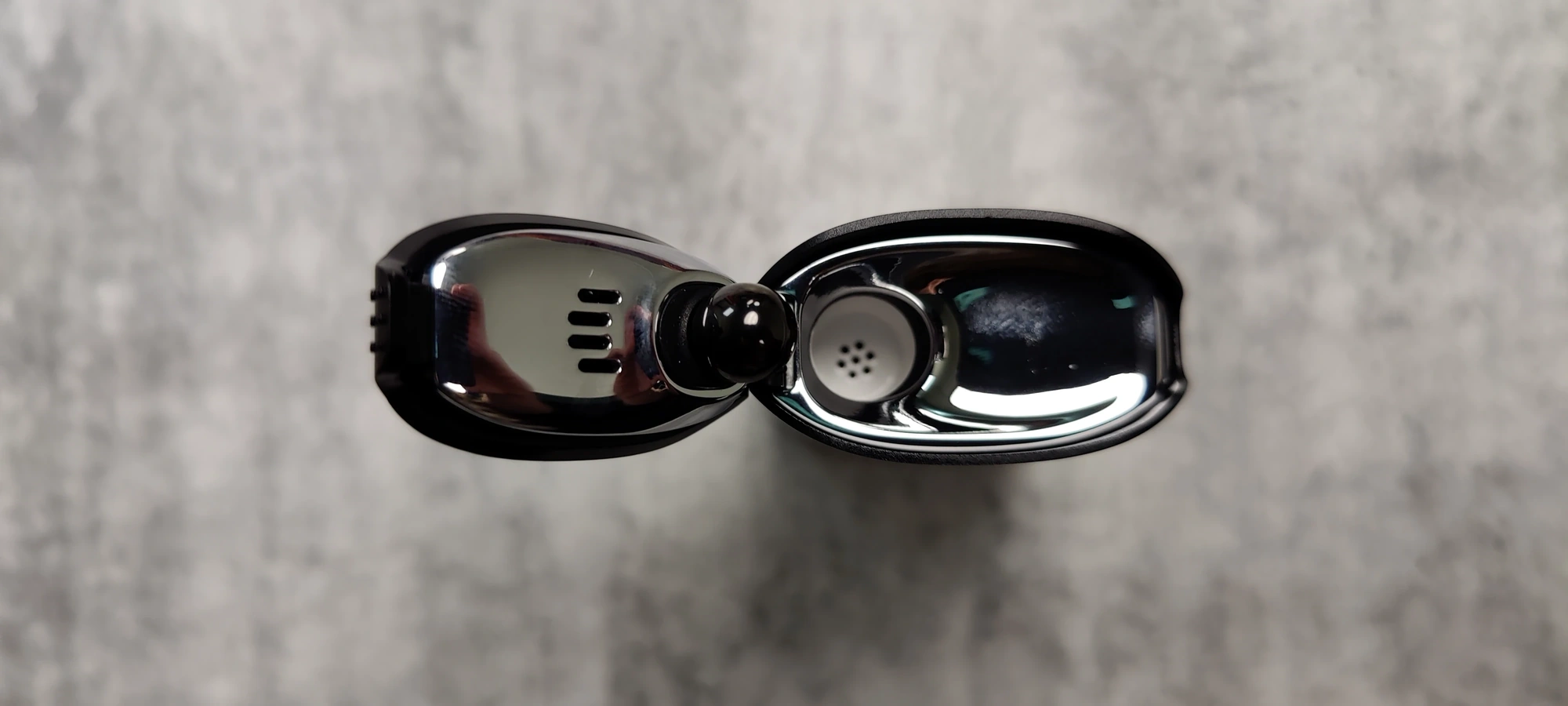 Is the DaVinci IQC Portable?
The portability of the IQC is great. While not as small as the MIQRO, it's still small enough for the average pocket, and due to its modern, somewhat minimal design, it manages to be relatively discrete as well. As a result, you should have no problem using the IQC as a daily driver when you're out and about, and thanks to the removable 18650 battery, with a couple of charged-up spares, you could get a lot of use before having to go anywhere near a charger.
Overall, the IQC wins many points for portability, as there's very little to complain about; it's just the right size and is super easy to use on the go.
Is the DaVinci IQC Easy to Clean?
When cleaning the IQC, there are only a few things to clean, which is always a great start. However, there are a few minor things that could be better. Firstly, removing the flavor chamber can be awkward. It's not the easiest to grip with the end of the pick tool and makes you worried you're going to chip it or something when it's stubborn, although it does seem to hold up fine. Also, the tiny section in the vapor path between the oven and the flavor chamber can be difficult to clean easily after extended use. However, carefully running a little isopropyl alcohol through it will take care of that.
Overall it is much less work to clean than many other portable vaporizers, especially those with complex mouthpieces that break down into several parts, so when it comes to cleaning, the IQC is perfectly fine, and you can reduce maintenance even further by using dosing caps (available separately) if that's your thing.
Can the DaVinci IQC Produce Good Vapor?
The IQC is an excellent vaporizer for those longer sessions. When you crank up the temps, things get a little warm, but that's where you'll find more dense and visible vapor. When using the IQC, it's easy for the vapor to sneak up on you. One moment you're just scrolling on your phone and having a session, and the next minute you can find yourself really feeling the effects of your material. It can produce some nice smooth vapor that can certainly get you going. If you're looking to push the limits of this vaporizer, pairing it with a water piece will result in the most aggressive extraction it can provide and is a lovely experience due to the additional cooling.
Can you use the DaVinci IQC with a Water Pipe?
Using the IQC with a bubbler is a great way to get larger hits from this vaporizer while keeping the vapor cool, and thankfully one of the mouthpieces included with the unit serves as a 10mm water pipe adapter (WPA). It would have been great if they included a silicone sleeve or something to go over this mouthpiece to provide more common 14mm and 18mm connections. Still, it's relatively inexpensive to pick up an adapter from DaVinci, or even just a generic glass adapter should be fine as well, so it's relatively hard to fault this.
For those looking for something specifically for use with this unit, DaVinci also offers a really nice portable glass water bubbler called the Hydrotube, which provides a spill-resistant option for those who want to push this vaporizer a little harder or those that are just really sensitive to warm vapor.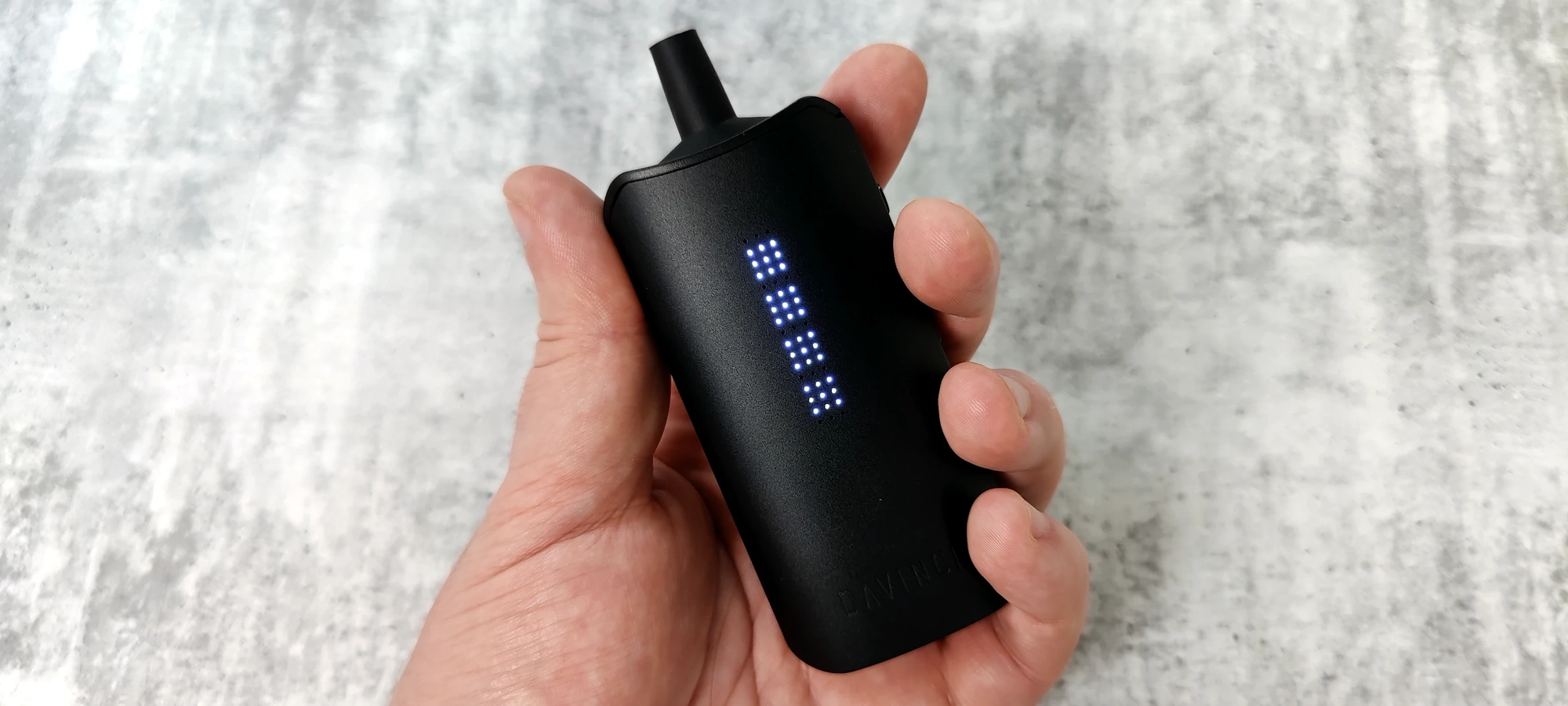 Is the DaVinci IQC Good for Microdosing
When you first look at the specs of the IQC, you may find yourself thinking it's probably not very good for microdosing, but you'd probably be surprised to find out it has a few tricks up its sleeve for that as well.
Firstly, you have the pearl, which is essentially the bottom cap for the IQC's heating chamber that can be adjusted by gently screwing and unscrewing it, enabling you to reduce chamber capacity by around 50%. As the IQC leverages conduction heating, it's crucial to fill the chamber fully, so just putting smaller amounts in won't work well, but when you can adjust the chamber size, this is no longer a concern.
Something else microdosing enthusiasts tend to love is a good dosing cap. While the IQC doesn't come with any dosing caps in the box, DaVinci has two fantastic options compatible with this device. The ceramic dosing caps have a capacity of around 0.2g, which is excellent for lower dose users, and the stainless steel (these are fantastic) can fit about 0.3g of dry herb.
Furthermore, if you're thinking about grabbing some dosing caps, grab the case as well. It's quite nice and makes swapping out a spent dosing cap with a fresh one feel seamless. DaVinci also offers an excellent dosage grinder that can directly fill the caps, which is just the cherry on top for those who like the refined experience dosing caps can provide and adds a crazy amount of polish to the overall experience. Spacers are also available for those that prefer them over the dosing caps, but given the caps help keep the chamber cleaner for longer, it usually makes sense to go with the caps over the spacers.
The DaVinci app is also surprisingly customizable and provides a lot of data. Suppose you don't mind inputting a bit of information about your material. In that case, you can even dosage estimates that can give you a good idea of how much THC or CBD you're actually ingesting while using the device. So seriously, if you're a bit of a data nut or you just like to be very controlled in your usage, it's really worth experimenting with the app, don't just write it off as a filler feature, as it's a well-considered and valuable addition to the IQC experience.
For those looking to microdose or track their usage, the IQC is a great option and becomes brilliant when you add in a few optional accessories.
Does the DaVinci IQC have Good Battery Life?
The battery can get you through around half a dozen sessions on a full charge. However, you may find you can stretch this further if your sessions aren't too long. In total, you can expect around an hour of runtime between charges. However, given the replaceable battery and ease of finding quality 18650 batteries these days, it's no problem even for heavier vaporizer users, provided they don't mind packing an extra battery or charger.
Charge time is around 2 hours which is approximately three times faster than the IQ2. However, it's pretty reasonable given 2 hours of charge time should get most people through the day, especially given the 0.5g chamber capacity would enable you to get through quite a lot of material if you wanted.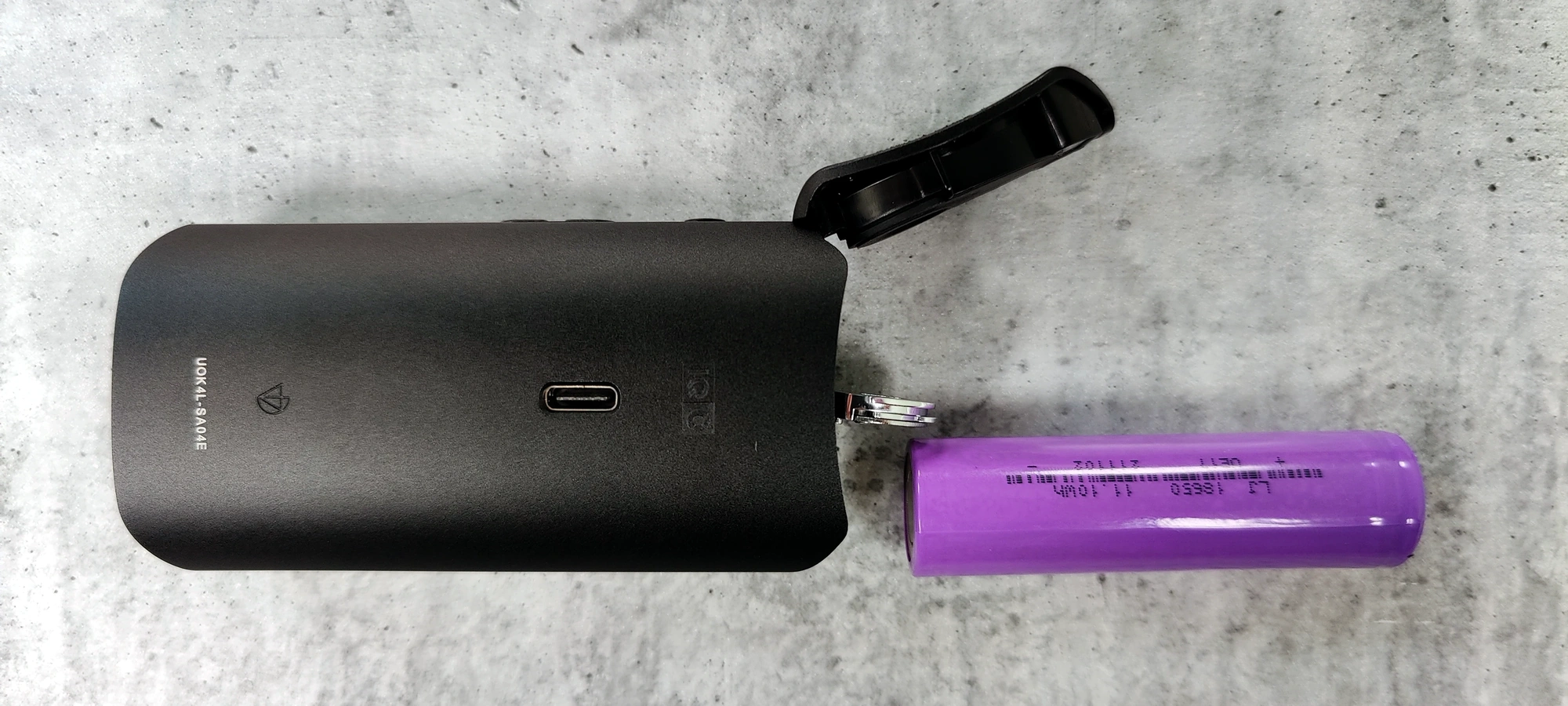 Can you use Concentrates with the DaVinci IQC?
Out-of-the-box concentrates aren't supported. However, you can pick up an extract kit for around $10 from DaVinci and most retailers that sell DaVinci vaporizers. So if you're in a pinch, you'll be able to get away with spiking a little of your dry herbs with some concentrates, but be careful not to use too much, or you may end up making a mess once it starts to heat up and liquify.
For those that primarily vape dry herbs but on occasion want to push things a little further with some concentrates, the IQC and the extract kit will certainly do the job; it just won't be comparable to an e-rig or something that is focused primarily on concentrate use so be sure to manage your expectations.
Is the DaVinci IQC Good for Beginners?
The IQC is great for beginners and is a fantastic vaporizer for someone looking to get a conduction-heated portable. It's especially interesting for those looking for a vaporizer for medical usage as DaVinci takes a lot of care to ensure their vaporizers aren't only built well but are built using safe materials that are heavy metal tested.
Using the IQC is relatively easy to get a handle on. Once you get a little familiar with it, it's easy to delve deeper and start experimenting with the DaVinci app to customize the experience more. One nice touch is that static temp control and smart paths (custom heating programs developed by DaVinci) are supported, so you can keep things simple if you prefer or can opt instead for a more guided session. There's really nothing here that should put off a beginner unless they have a preference for convection heating and are coming from more aggressive and rapid forms of smoking, as the DaVinci range is very much conduction (a slower but still very efficient form of extraction), but who this is best for is preferential mainly. Hence, there's no clear recommendation as to which you'll prefer.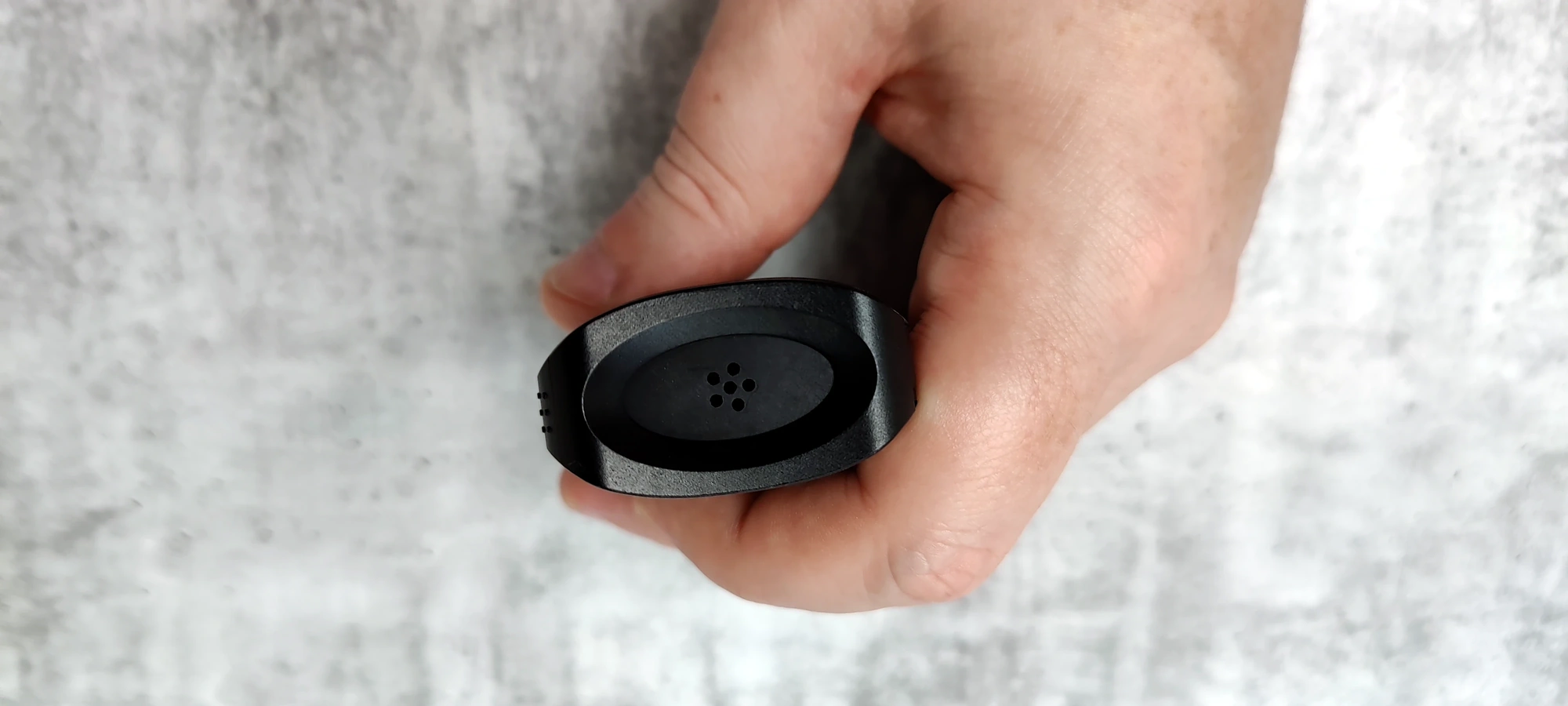 DaVinci IQC Pros
App support (that is actually decent)
Swappable 18650 battery
Accurate temp control
Modern design
DaVinci IQC Cons
Silicone mouthpieces (alternatives are cheap though)
Removing the flavor chamber can be a little fiddly
It gets pretty warm at the higher temps during use
Is the DaVinci IQC Worth Buying?
If you're looking at the DaVinci range, the IQC is the model that makes sense for most people. Unless you're looking for a budget option where the MIQRO is best suited or have a little extra to spend and don't mind throwing a few extra dollars at the IQ2, the IQC should suit you just fine.
DaVinci makes some excellent conduction portables and takes care to ensure they are made with safe materials, making them an excellent choice for those looking for a vaporizer for medical use or just those that want to be a little more careful about what they are inhaling. The IQC is an excellent example of what you should expect from a conduction-heated portable vaporizer, and if that's what you're looking for, look no further.