What are Dosing Capsules & Should You Use Them?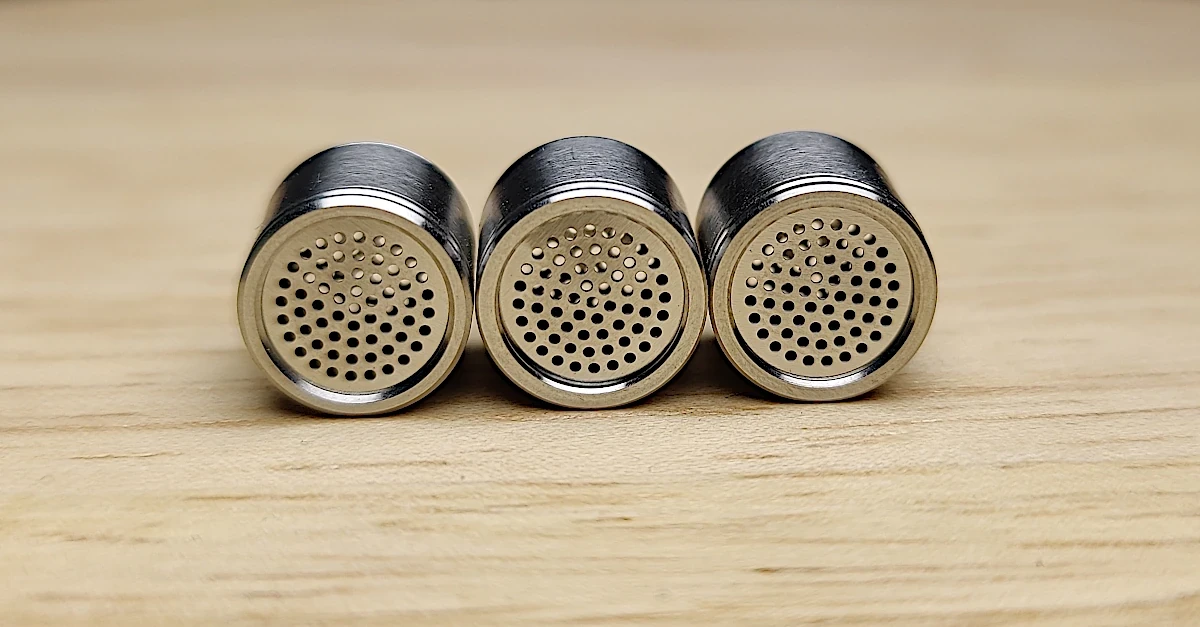 21 August 2022   •   5 min read
If you've ever found yourself away from home using your vaporizer and been frustrated with trying to refill your vaporizer on the go, you may be surprised to hear there is a way to make this easier.
What are Dosing Capsules?
Dosing capsules are small containers designed to be put inside your vaporizer. Using them helps you swap your spent material more efficiently with fresh material without manually cleaning out the chamber and packing it with ground material. If you're an active vaporizer user, you're bound to be able to appreciate how this could be an extremely useful thing!
What are Dosing Capsules Made from?
Most commonly, dosing capsules are made from stainless steel. However, you should be wary when buying dosing capsules to ensure they are produced using safe materials. Many manufacturers offer them directly, so if possible, it's generally best to go with those where you can. However, suppose that's not an option, and you'll need to look for third-party dosing caps. In that case, it's worth researching whether the retailer is stocking dosing caps made from quality materials and avoiding cheap unbranded imports.
How Do Dosing Capsules Work?
Dosing capsules are pretty simple devices. While they vary slightly between brands and variants, they are typically quite similar. In general, they will be a small container you can place ground material inside, and they will have air holes to allow warm air to be exposed to the material and vapor to escape when vaping.
How to Use Dosing Capsules
Grind your material to a medium grind to ensure it stays comfortable in the capsule. While finer grinds should work, it's better to avoid dusty fine grinds in this case.
Remove or open the lid of the capsule. Many are simply pressure fit, so a few seconds of messing around with one should familiarize you with how it works.
Load the capsule with ground material. Avoid tightly packing the material to ensure adequate and even airflow through the material. Packing too tightly may result in poor vaporization and parts of your material not being exposed to sufficient heat to generate any vapor.
Ensure your vaporizer has an empty and clean chamber. Once it's ready to go, insert the packed dosing capsule into the chamber. Once the filled dosing cap is inserted, you can prepare the vaporizer for use by putting the lid back on and any other of the usual steps you take after packing material into your device.
After you finish your vape session, wait until the device has cooled down a little, and then remove the dosing capsule. At this point, you can easily replace it with another if desired. It's common practice to fill several simultaneously to make them even more efficient to use. If you are in a rush, capsules can often be tipped out of a vaporizer while still warm; just be careful not to burn yourself and empty them into a heat-resistant container, dish, etc.
The Benefits of Using Dosing Capsules
Quicker refills when you are traveling with your vaporizer
Less maintenance and cleaning as the caps isolate the material
Many can be prepared in advance, lasting days or even longer
Dosing caps are generally relatively inexpensive, so they aren't a significant investment
Doses can be measured in advance, which is fantastic for medical users
The Downsides of Using Dosing Capsules
Using dosing caps can reduce chamber capacity
Difficult to handle while still hot, making immediate reloads difficult
They may reduce heating efficiency when used with some vaporizers
Which Vaporizers Support Dosing Capsules?
It's not common for vaporizers to come with dosing capsules out of the box. Often these will be considered optional accessories. Furthermore, not every vaporizer can be used with dosing capsules, sometimes due to the device's design. Other times this can just be a matter of them not being available for that specific vaporizer. However, many popular vaporizers are well-known to support readily available dosing capsules. For example, the Healthy Rips Rogue or the Mighty and Mighty+ from Storz & Bickel, just to name a few.
How to Clean Vaporizer Dosing Capsules
Start by removing the capsule's lids and empty out any spent material inside. Any stubborn material can usually be removed with a small brush or similar. If the dosing cap is still relatively clean, it can be reused immediately. However, over repeated uses, the dosing capsule will start to build up residue; cleaning your dosing caps is important at this stage.
To clean an empty dosing capsule, remove any material inside while being sure to brush away any larger stubborn chunks that aren't easily removed. You can now either wipe the surfaces of the dosing capsules with alcohol wipes or soak them in isopropyl alcohol (at least 70% isopropyl alcohol). The residue should be pretty easy to remove from the dosing cap via either of these methods. Before using them again, ensure they are completely dry to avoid exposing yourself to any alcohol vapor. If you don't have access to alcohol, hot water will work to a degree but will be far more difficult and less effective.
Conclusion
Dosing capsules can be incredibly useful tools for certain types of vaporizer users. If you're a medical user, prefer consistent dosing, or often find yourself awkwardly trying to refill your vaporizing while out of the house, odds are you may find vaporizer dosing caps an appealing solution to these concerns. However, they aren't a must-have addition to your vaping toolkit, and some vaporizers may perform slightly worse while using them, but not usually to any significant degree. In any case, vaporizer dosing caps are inexpensive, making it pretty easy to pick up a pack and see if they make your life any easier or at least a little more efficient. So why not experiment and see if they are a good fit for you?