Healthy Rips Rogue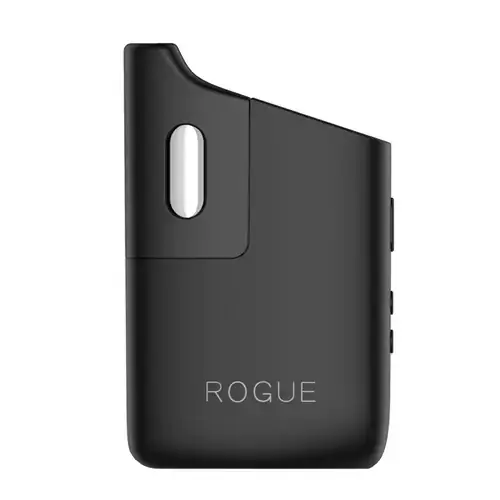 Healthy Rips Rogue Description
The Rogue is one of the best mid-range options for a beginner. It's easy to use, fast to heat up, and provides an excellent overall experience. The Rogue can be a fantastic option if you're not on a strict budget but don't want to spend much more than you need to.
Healthy Rips Rogue Features & Traits
Convection
Electronic
Portable
What Comes with the Healthy Rips Rogue?
Rogue Vaporizer
Protective Top Cover
Extra O-Ring & Screen Set
USB-C Charging Cable
Glass Mouthpiece
Tweezers / Brush
Cleaning Tool
Users Manual


Healthy Rips Rogue Specifications
Find out what you can expect if you decide to pick up the Healthy Rips Rogue
Housing Material
Kirksite Alloy Unibody
Chamber Material
Stainless steel
Heating Time
20-30 seconds
Temperature Range
138°-221°C (280 - 430F)
Battery Type
Internal non-replaceable battery (3000mAh)
Healthy Rips Rogue Prices
Below are approximate prices for the Healthy Rips Rogue in various different currencies. These numbers are based on the average market rate for the device and are updated as regularly as possible.
$160 USD
$263 AUD
€160 EUR
$233 CAD
Healthy Rips Rogue Retailers
If you decide to buy the Healthy Rips Rogue or were wondering where to buy the Healthy Rips Rogue, it's available at the following retailers. Please note some or all of these may be affiliate links which help support us in covering the costs of operating Thermal Extractions. However, this comes at no additional cost to you. Furthermore, we always recommend to shop around the get the best Healthy Rips Rogue price!
Healthy Rips Rogue Alternatives
Healthy Rips Rogue on Reddit
Rate the Healthy Rips Rogue
Healthy Rips Rogue Ratings
Loading Ratings...
Check out these other Vaporizers!