Anvil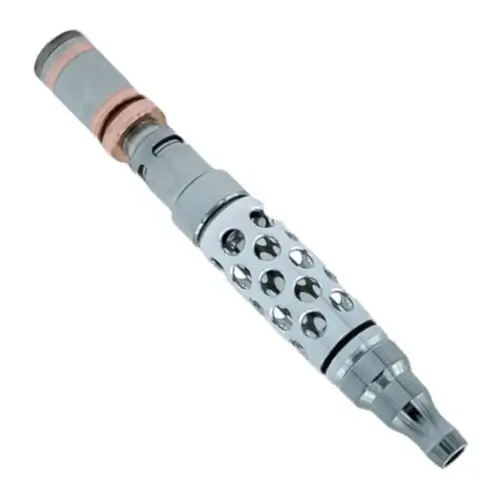 Anvil Description
The Anvil from Vestratto is a portable analog vaporizer that packs a punch and can maintain heat well during use. Its strong performance is largely thanks to its copper core technology and dense heating chamber. In addition, it's a well-engineered device that brought more attention to battery-free vaporizers.
Anvil Features & Traits
Portable
Analog
Hybrid
Premium
Microdosing
What Comes with the Anvil?
Anvil CopperCore Vaporizer
Anvil Terp Full Size Herb Chamber
Anvil Terp Half Size Herb Chamber
Anvil Magnetic Stand


Anvil Specifications
Find out what you can expect if you decide to pick up the Anvil
Country of Manufacture
Canada
Heating Time
Depending on the heat source, ~30 seconds
Chamber Capacity
~0.07 - 0.13g
Anvil Prices
Below are approximate prices for the Anvil in various different currencies. These numbers are based on the average market rate for the device and are updated as regularly as possible.
$200 USD
$323 AUD
€200 EUR
$295 CAD
$347 NZD
£176 GBP
Anvil on Reddit
See what people are saying about the Anvil on Reddit. Please note that this feature is currently considered experimental and not all content found may be relevant to vaporizers or even this vaporizer.
Anvil Ratings
Loading Ratings...
Check out these other Vaporizers!