XMAX V3 Nano Review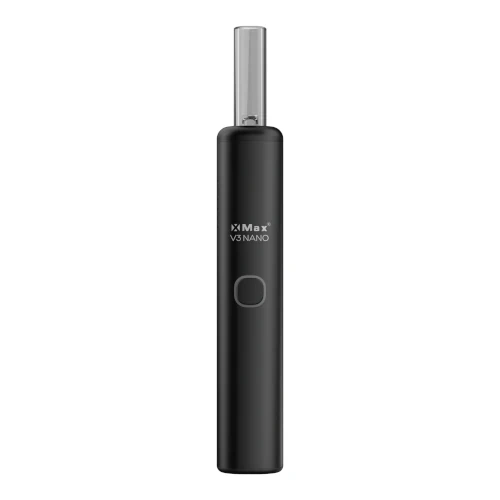 11 November 2023   •   8 min read
The original XMAX V3 Pro is the device that XMAX is most well-known for, but does the Nano capture the same essence? Let's explore this pocket-friendly budget vaporizer and see if it's worth picking up.
First Look: Unboxing and Initial Thoughts on the XMAX V3 Nano
When you first unpack the XMAX V3 Nano, its pleasantly moderate size immediately catches your attention. It strikes the perfect balance, being neither too large nor too small, and feels comfortable to hold. The vaporizer's single-button operation adds a touch of minimalism, making it an attractive choice for those who prefer simplicity. However, this feature might raise concerns for users who desire more control over their vaping sessions. Remarkably compact, the XMAX V3 Nano might leave you questioning its performance capabilities. Yet, it has the potential to pleasantly surprise you.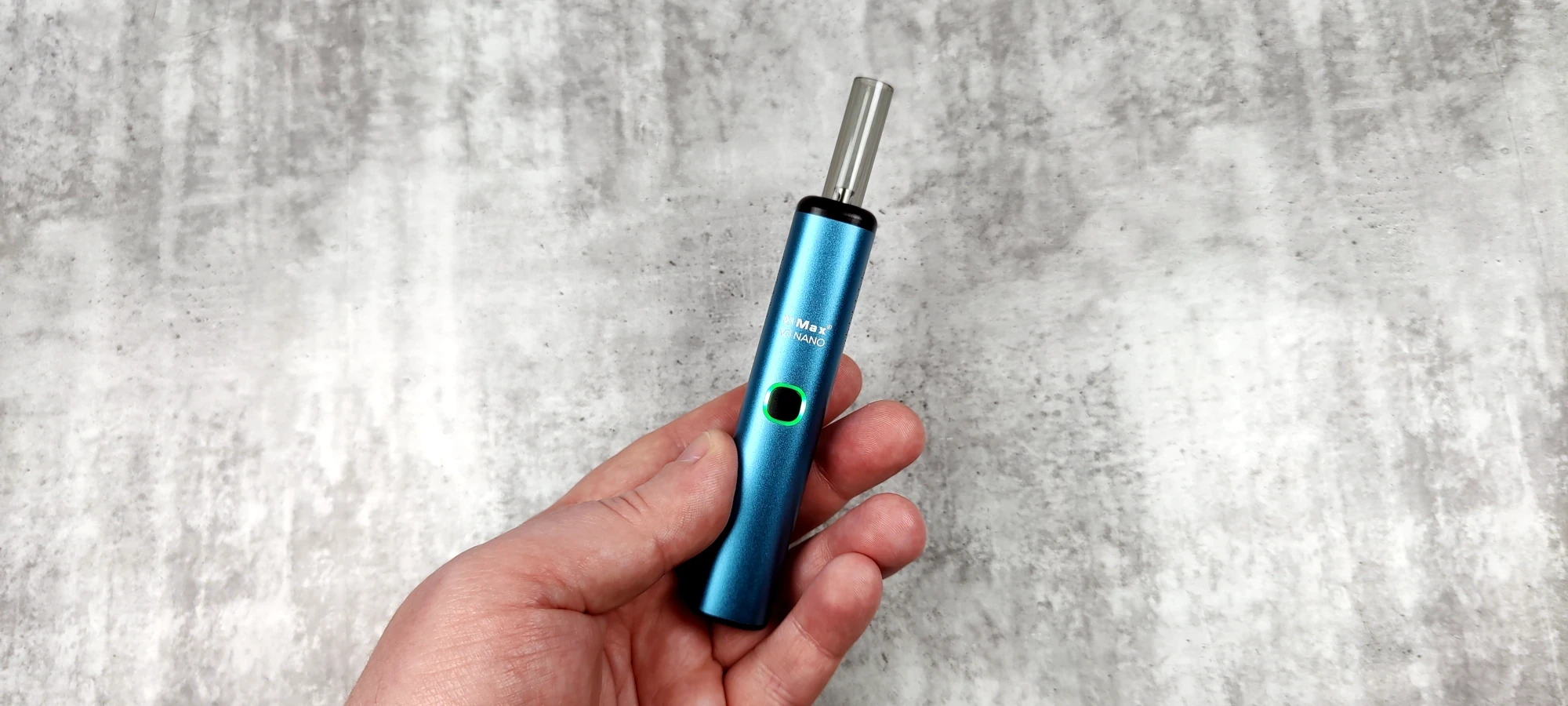 Unique Features Overview: What Distinguishes the XMAX V3 Nano?
The V3 Nano vaporizer epitomizes simplicity, a quality evident in every aspect of its design. From its straightforward two-part mouthpiece to the built-in battery that supports USB-C charging and the intuitive single-button operation, it consistently maintains a no-frills approach. This approach aligns perfectly with what one would anticipate from a budget-friendly, portable dry herb vaporizer. In this context, perhaps its most notable feature is its unassuming simplicity.
Setting Up: A Straightforward Guide to Using the XMAX V3 Nano
While some vaporizers will essentially force you to dig in the menu to understand the appropriate button combos to get your device doing what you want, there's none of that with the V3 Nano. Tapping the button three times turns the device on, and it will start heating, taking around 30 seconds to reach temp. Once ready and at temp, the light will change color, and the device will vibrate, and you are just good to go, easy.
The device's firmware mirrors this minimalistic approach. It offers a single temperature preset, which spans a range of 200-220°C. The session time is fixed at a standard three minutes, which is short but typically sufficient, given that the bowl isn't huge. After the session, the device shuts off automatically or can be turned off with the same triple press that turns it on.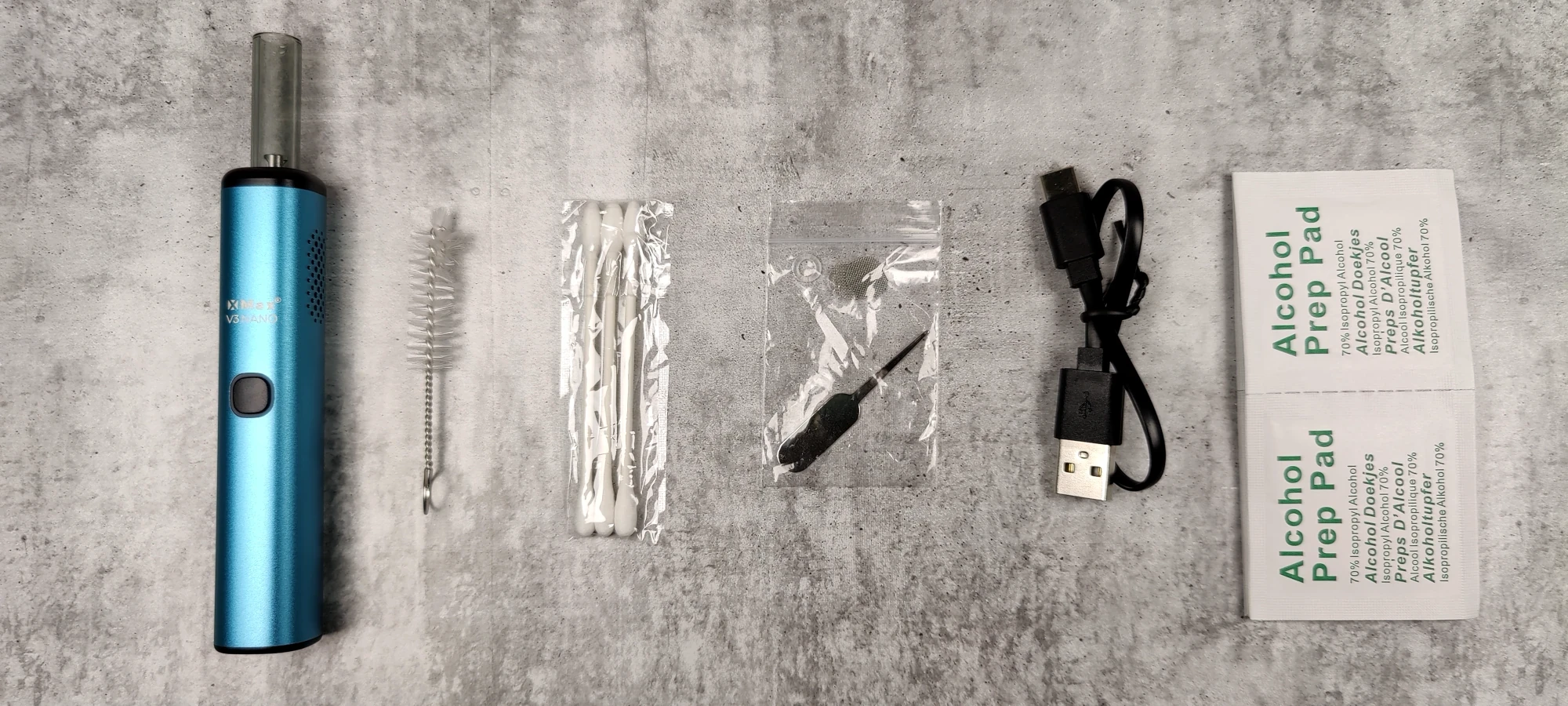 Cost Analysis: Evaluating the XMAX V3 Nano's Value for Money
The XMAX V3 Nano is notably affordable, priced at around $50 USD. With such a low cost, managing your expectations is key. Yet, if the vaporizer performs reasonably well, it's a value hard to overlook at this price point. Often, vaporizers this inexpensive are disappointingly subpar, but the V3 Nano manages to offer an adequate experience. This makes it a worthwhile purchase for many, even as an impulse buy, without the usual regrets associated with cheaper options.
The XMAX V3 Nano proves its utility even for those who own high-end vaporizers, serving as an economical, worry-free option for casual use. Its affordability makes it ideal for situations where you wouldn't want to risk a more expensive device. You can easily toss it in your bag, leave it in your car, or share it with friends at the park without concern. Given the typically high cost of vaporizers, the V3 Nano offers significant value as a low-cost alternative that you wouldn't hesitate to replace if necessary. Its low risk of financial pain in case of loss or damage makes it a practical choice for everyday, casual use.
Examining Quality: Is the XMAX V3 Nano's Build More Than Surface Deep?
The design of the XMAX V3 Nano is practical and straightforward, featuring no moving parts and just the essentials for its functionality. Its appearance is unobtrusive without being exceptionally discreet.
The Nano is reasonably good in terms of build quality, especially considering its budget-friendly price. The components fit together smoothly, with no rough edges or looseness, a commendable achievement in this price range. However, there's a minor concern: the numerous large air holes might allow for small debris like lint to get trapped, which could be challenging to remove. While this isn't a major issue, it's a slight drawback in an otherwise well-constructed device.
Compatibility Check: The XMAX V3 Nano and Water Pipe Use
The XMAX V3 Nano does not come with built-in support for use with water pieces, but you can easily find an affordable water pipe adapter (WPA) at most retailers selling the Nano. While this type of vaporizer, with its gradually increasing temperature over a session, isn't ideally suited for use with a bubbler, it's convenient that the option is still available for those who prefer to use their vaporizers in this manner. If you use it with water, allowing it to preheat a little longer than required can enhance the extraction process more than diving right in when it hits temp. Alternatively, taking several smaller hits can also be a practical approach.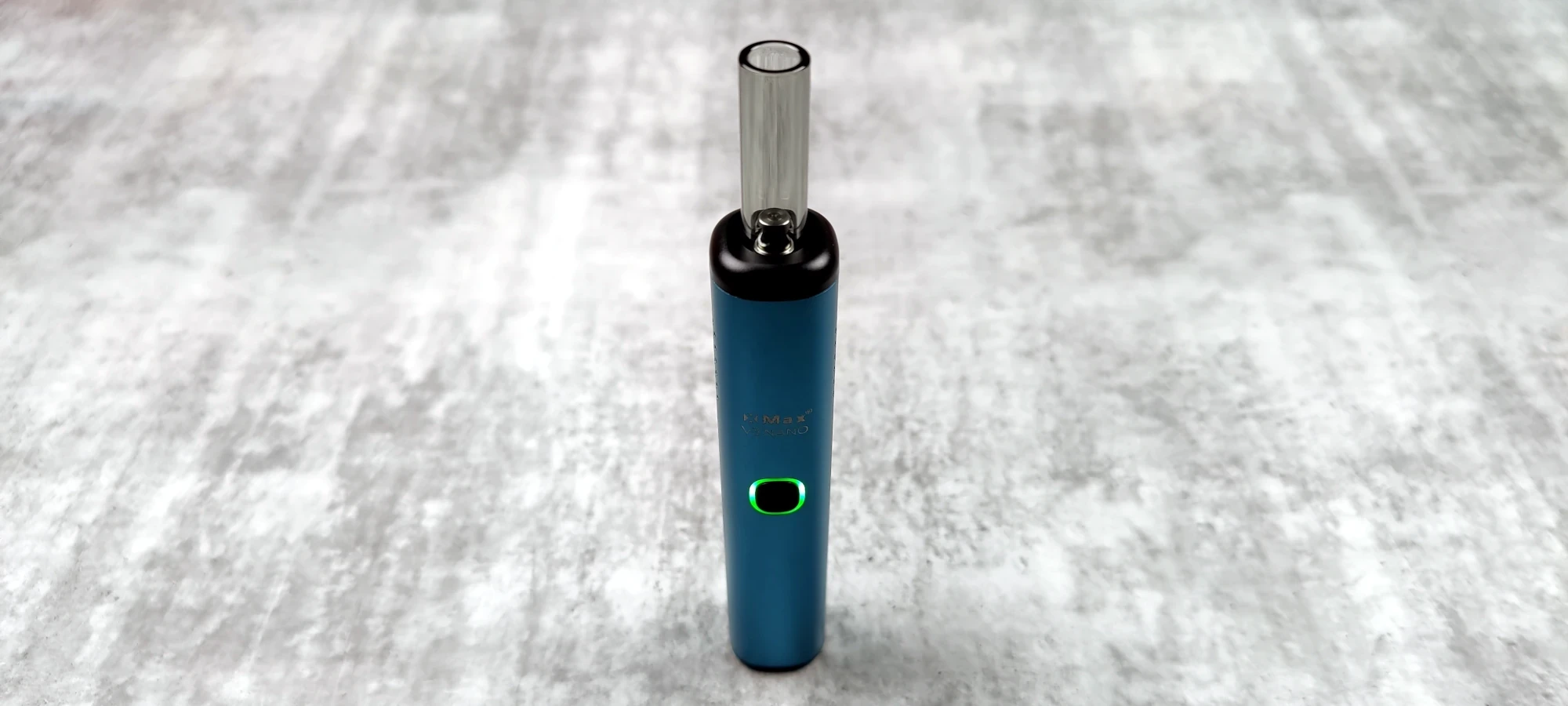 Portability Considerations: Traveling with the XMAX V3 Nano
The Nano does well in terms of portability, although it's not without its imperfections. While not ideal for transport, its glass mouthpiece is reasonably thick, reducing the risk of breakage when carried in a bag. However, its length might pose a challenge for fitting into smaller pockets. Despite these considerations, the Nano remains a decent choice for on-the-go use. It's lightweight, ensuring that it won't weigh down your pockets significantly, making it a convenient option for those who need a portable vaporizer for casual use.
Battery Performance: Real-World Expectations for the XMAX V3 Nano
The device typically delivers up to half a dozen sessions with a full charge, offering a fairly consistent routine. This consistency is partly due to the auto shut-off feature, which often manages to coincide with the end of a session. The predictability of session lengths makes knowing when to expect to hit a wall in terms of battery life slightly more predictable.
Although the battery capacity is modest at 1000mAh, it is sufficient for the device's needs. This battery life is adequate for casual users and doesn't present significant concerns, aligning well with the device's intended usage and apparent target audience.
Cleaning Insights: Maintaining the XMAX V3 Nano's Condition
The Nano offers a user-friendly cleaning experience. Its mouthpiece is efficiently designed, comprising just one glass component, one metal piece, and a few o-rings, making its maintenance notably straightforward. Additionally, the bowl requires minimal upkeep and is easily wiped out with an alcohol swab. This simplicity in cleaning makes the Nano an appealing option for those who prefer low-maintenance vaporizers.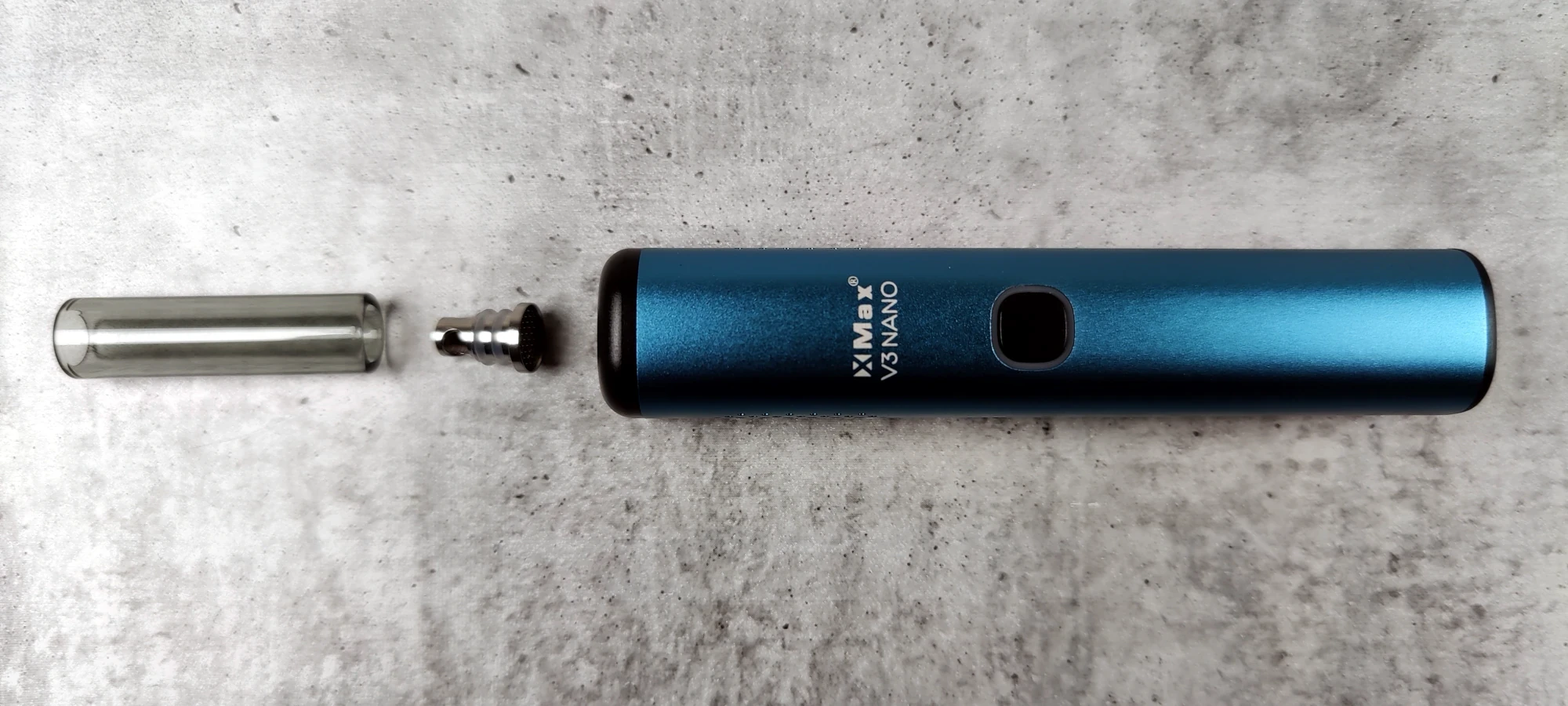 Vapor Assessment: How the XMAX V3 Nano Performs in Real Use
The Nano's vapor production is impressively robust, though there are factors to consider. It operates at a preset temperature range, from a quite warm 200°C to an even hotter 220°C. This range effectively produces significant visible vapor and ensures thorough extraction. However, the high temperature can also lead to a certain harshness, which might not be comfortable for everyone. Additionally, the mouthpiece offers limited cooling due to its minimal design but manages to perform adequately under these conditions, so it's not a dealbreaker.
Experimentation with the Nano can enhance your experience. Even if you prefer a direct lung inhalation, you might find a mouth-to-lung inhalation more suitable with the Nano, given the warmth of the vapor. The device does a decent job of extracting material thoroughly, but this intensity can sometimes feel a little rough, especially since the device has no way to moderate the temperatures.
In short, the vapor can be a little harsh at times (especially late in the session), but there is a lot of it.
Exploring Versatility: Using Concentrates in the XMAX V3 Nano
Concentrates aren't really a consideration with the Nano. There are plenty of other devices to consider if that's what you want to do. You should consider the XMAX V3 Nano to be purely a dry herb vaporizer, not something for dual use.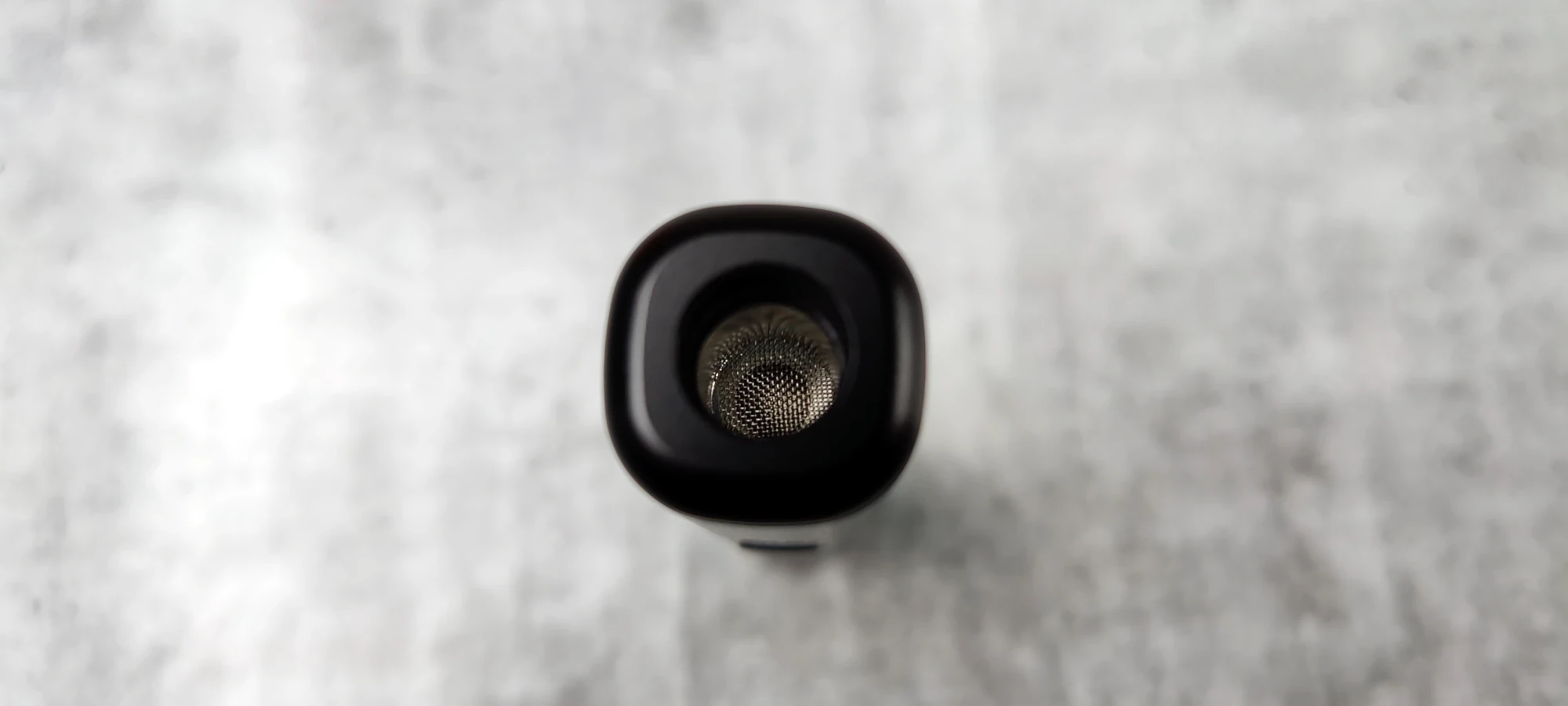 Overview Summary: Essential Points About the XMAX V3 Nano
Understanding the best and worst of the Nano is the best way to decide if perhaps this vaporizer is one you should consider purchasing.
Pros:
Easy to operate
Great for beginners
Inexpensive
Thorough extraction


Cons:
Vapor can be a little harsh
Final max temp is a bit too high
Battery isn't removable
No precision temp control
Purchasing Perspective: Should You Invest in the XMAX V3 Nano?
The XMAX V3 Nano isn't a must-buy for everyone, but it stands out as an appealing option, particularly impressive for a vaporizer in its price range of around $50. It produces a surprising amount of vapor for its cost, though it doesn't deliver the smoothest experience.
The Nano is best suited as a convenient, portable vaporizer - perfect for tucking into a pocket for a party or carrying in a bag for busy days out. Moreover, it's an ideal choice for those who seek an affordable, low-maintenance device for occasional use. In essence, the Nano is a compact vaporizer offering notable value and performance for its price.
Should you invest in it? Given its affordability, if you're considering the purchase, it's worth giving it a try. At the very least, if it doesn't entirely meet your expectations, it is an excellent device to pass along to a friend interested in exploring vaping (just be sure to point out that it is a budget device). This way, it's a win-win situation.