XMAX Ace Review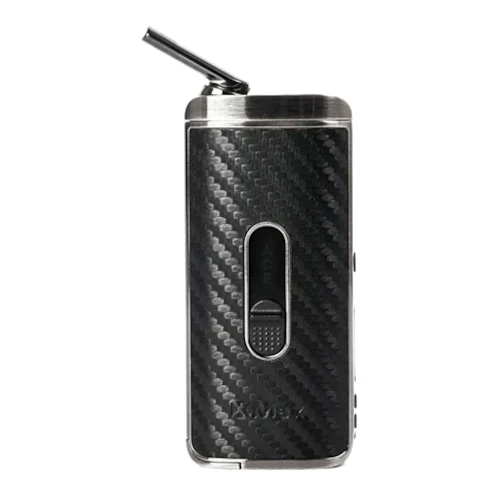 11 January 2023   •   11 min read
The XMAX Ace has been on the market for a while now, but it still makes an interesting and potentially compelling option if it happens to be the type of vaporizer that suits your preferences.
XMAX Ace Highlights
Zirconia mouthpiece
Removable 18650 battery
Easy cleaning mechanism
Haptic feedback
What is the XMAX Ace?
The XMAX Ace is a portable vaporizer powered by a removable 18650 battery that leverages conduction heating to produce vapor. It supports precision temperature control, enabling you to dial in the results that are most suitable for your needs and preferences while offering a relatively modern and discreet design.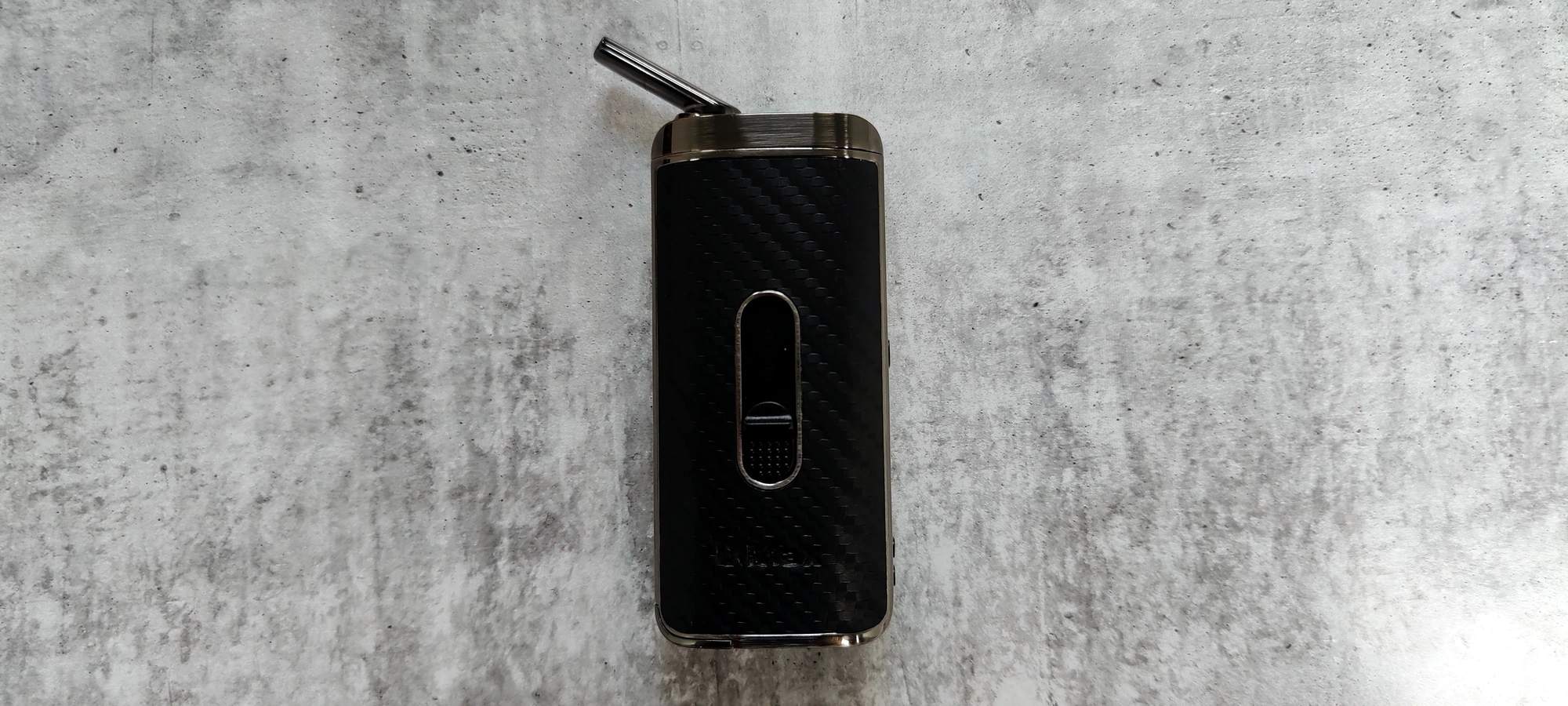 Using the XMAX Ace for the First Time
Unpacking the Ace and getting ready to use it for the first time is a pleasant experience. The packaging is fine, albeit nothing to write home about, and the device has just a simple pull tab to remove before you can turn it on. While the Ace is quite clean out of the box and lacks the strong plastic smell that often accompanies new vaporizers in this price range, you'll still want to give it a bit of a clean before use, though a few alcohol swabs or similar will suffice.
It's easy to turn on the device by just pressing the primary button three times and then using the other two to adjust the temperature as the device begins heating immediately. It's a pleasantly simple device to use that just does what you need it to without any fuss. Heat-up is decently fast, taking only around 20 seconds to start hitting useful temps. Once it reaches temp, some haptic feedback alerts you that it's ready to vape. The device normally maxes out at 240°C, but with a double tap, it can use its boost mode to push things up to a maximum of 255° C. Just be sure not to use dry herbs when using boost mode as they will likely begin to combust.
What Comes in the Box?
XMAX Ace vaporizer
18650 Battery (2600mAh)
Micro USB charging cable
Wax/concentrate cup
Spare mouthpiece silicone
Cleaning brush
Alcohol wipes (x3)
Cotton swabs (x3)
Silicone case
User manual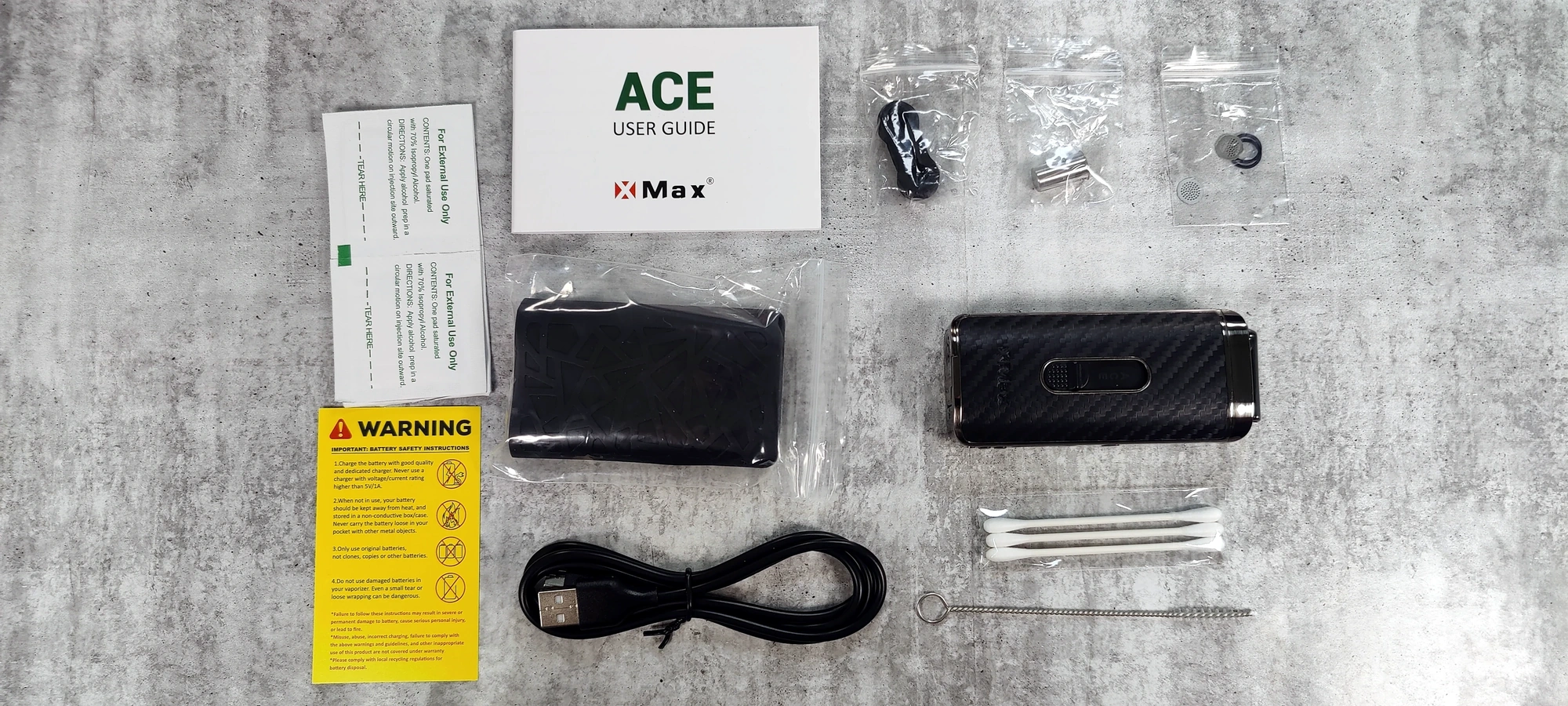 Loading the XMAX Ace
Loading it up is a nice experience thanks to the smooth and slightly tapered edges surrounding the chamber, which makes it easy to get your material into the chamber and not just stuck in random grooves, which can sometimes be a problem with other vaporizers. It's a great addition that seems like a little thing but can undoubtedly add a noticeable quality of life improvement if you use it every day.
How much does the XMAX Ace Cost?
Pricing varies more than is typical with the XMAX Ace as the average price it can be found for has been reduced recently, but some places are still retailing it for higher amounts. Part of the varied pricing is due to this vaporizer having been on the market for a while now. If you can find a reputable retailer offering it for $110 USD or less, you should get a fair deal on one of these vaporizers. When shopping around though, be sure to consider shipping costs, as this can add up to a notable amount when looking at more budget-oriented devices like this one.
Is the XMAX Ace Well Built?
Design and built quality are quite good when looking at the Ace. While you may find the odd minor imperfection, there's nothing extreme, and it's certainly above average for its price point. In addition, little things like the battery door, magnets, and mouthpiece construction are pretty good.
One minor thing to pick at is the choice to include a fair bit of silicone in the vapor path of the mouthpiece. While it's unlikely to cause any issues, it's just one of those things that's always better not to see, even though, technically, it's probably more than tolerant enough to the temperatures in use. However, even the silicone piece is pretty well designed, so again, some extra credit for a relatively well-considered design and respectable tolerances that ensures everything fits together nicely.
The carbon fiber-looking material used on the black variant for some of the housing is fine, though something a little different or adventurous would have been nice. This look is a bit overdone, but the execution here is fine; it just doesn't feel or look especially premium.
Can you use the XMAX Ace with a Water Pipe?
Out of the box, the Ace doesn't offer support for water pipes. However, you can find an official water pipe adapter for the XMAX Ace and a small bubbler that can be connected to the device via a tube with silicone fittings.
If you're using the Ace at higher temperatures, running it through water can be a good way to increase the smoothness of the vapor, but the stock mouthpiece does a respectable job on its own, so this isn't a necessity. However, if you're someone that simply prefers to run all their vaporizers through water, it's good that there's an option here for you as well. Many vaporizers with similar mouthpieces don't offer official water piece adapters, so this is certainly nice to have to ensure flexibility when using this device. One issue you may have is that these adapters don't seem easy to find, so you may need to shop around a little or perhaps approach the manufacturer directly.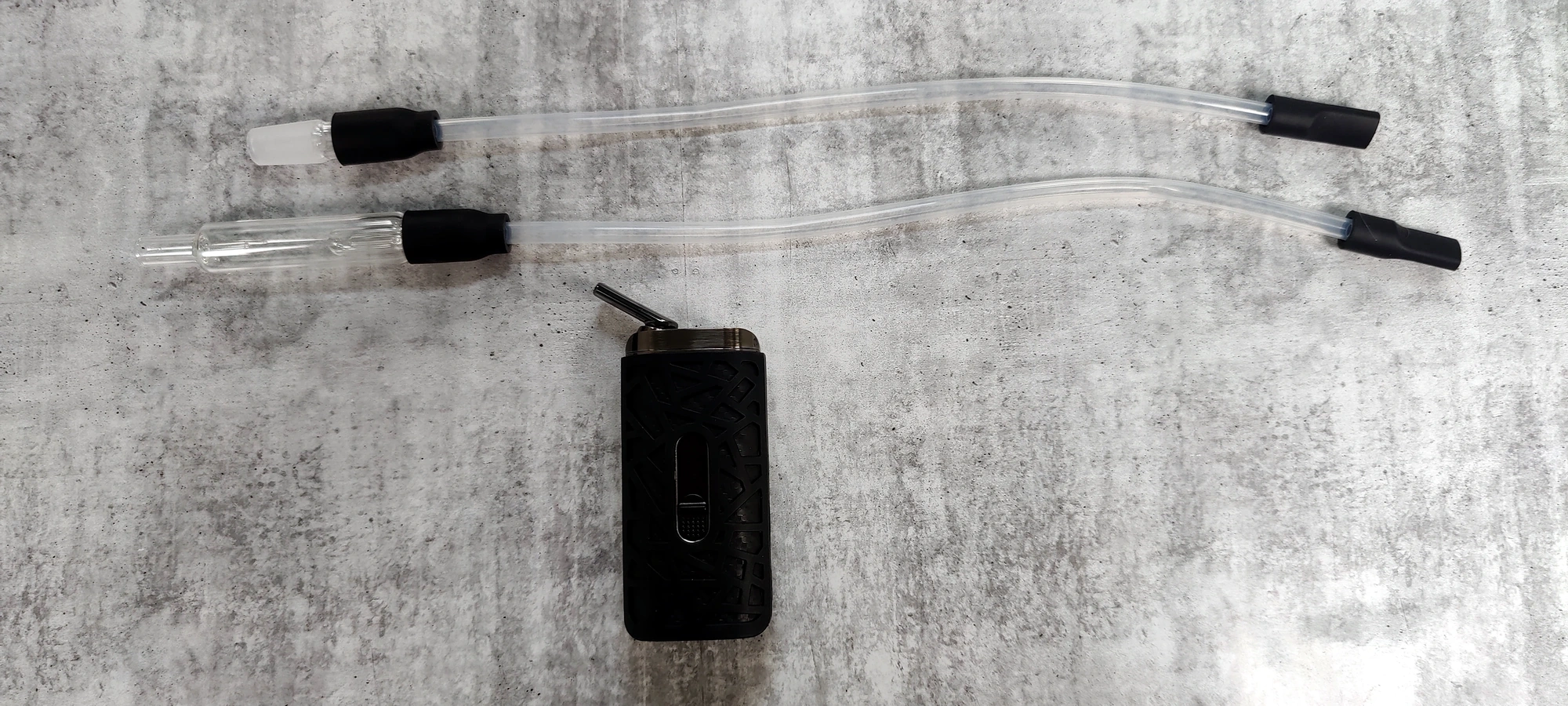 Is the XMAX Ace Portable?
Portability is good with the Ace and is helped by the inclusion of a silicone case that helps provide a little more resilience if you have a bit of a tumble with it. However, the case will not perform miracles, but it will provide extra resilience against minor wear and tear while on the move with it.
Overall the Ace gets a few points for portability, its shape makes it convenient to slip into a pocket or bag, and the mouthpiece can be rotated inward to keep it out of the way while in transit.
Does the XMAX Ace have Good Battery Life?
Thanks to this device using a swappable 18650 battery, battery life is decent. You can get up to ten sessions out of a full charge, and should you require more, it's pretty easy to pick up another spare battery or two for a big weekend or something when you're not expecting to be close to a charger very often. Additionally, if you're finding the stock 2600mAh battery isn't quite cutting it, you can always pick up a higher capacity battery; just ensure you are using one of sufficient quality and capability to ensure the safe operation of the device.
Can you use Concentrates with the XMAX Ace?
Included with the Ace is a concentrate cup and support for temperatures up to 255 degrees Celsius (in boost mode), making it suitable for casual concentrate use. While there are certainly many better devices if concentrates are your primary use case for a vaporizer, it's nice to see it included for those who like to dabble occasionally. In short, if concentrates aren't a priority but something you wouldn't mind experimenting with here and there, the Ace should be fine in that regard.
When vaporizing concentrates at the higher supported temps, the Ace can get quite warm, especially when using boost mode, though surprisingly, if you remove the battery when the device is hot on the outside, the battery seems to be isolated well enough that it doesn't get concerningly hot, at least when using the device under relatively normalized conditions.
Is the XMAX Ace Easy to Clean?
With the built-in cleaning functionality to make emptying the chamber easier, you may assume that the answer would be a simple yes to this question, but the reality is a little more nuanced than that. If anything, the cleaning feature will require you to keep the device cleaner to avoid risking it getting gunked up and potentially ceasing to operate normally. However, it's a nice little feature, just one you may want to avoid using when your chamber is due for a cleaning.
While the chamber isn't one you'll be able to slip a finger into, you should have no significant issues getting an alcohol swab or q-tip dipped in isopropyl alcohol in there to remove built-up residue after use. In addition, the mouthpiece breaks down into several pieces, which assists with keeping it clean and functioning well, which is helpful given some of the small areas involved where residue will begin to build up. So while it's not a vaporizer that is notably easy to clean, it's no major hardship either and pretty typical of a device this size and type.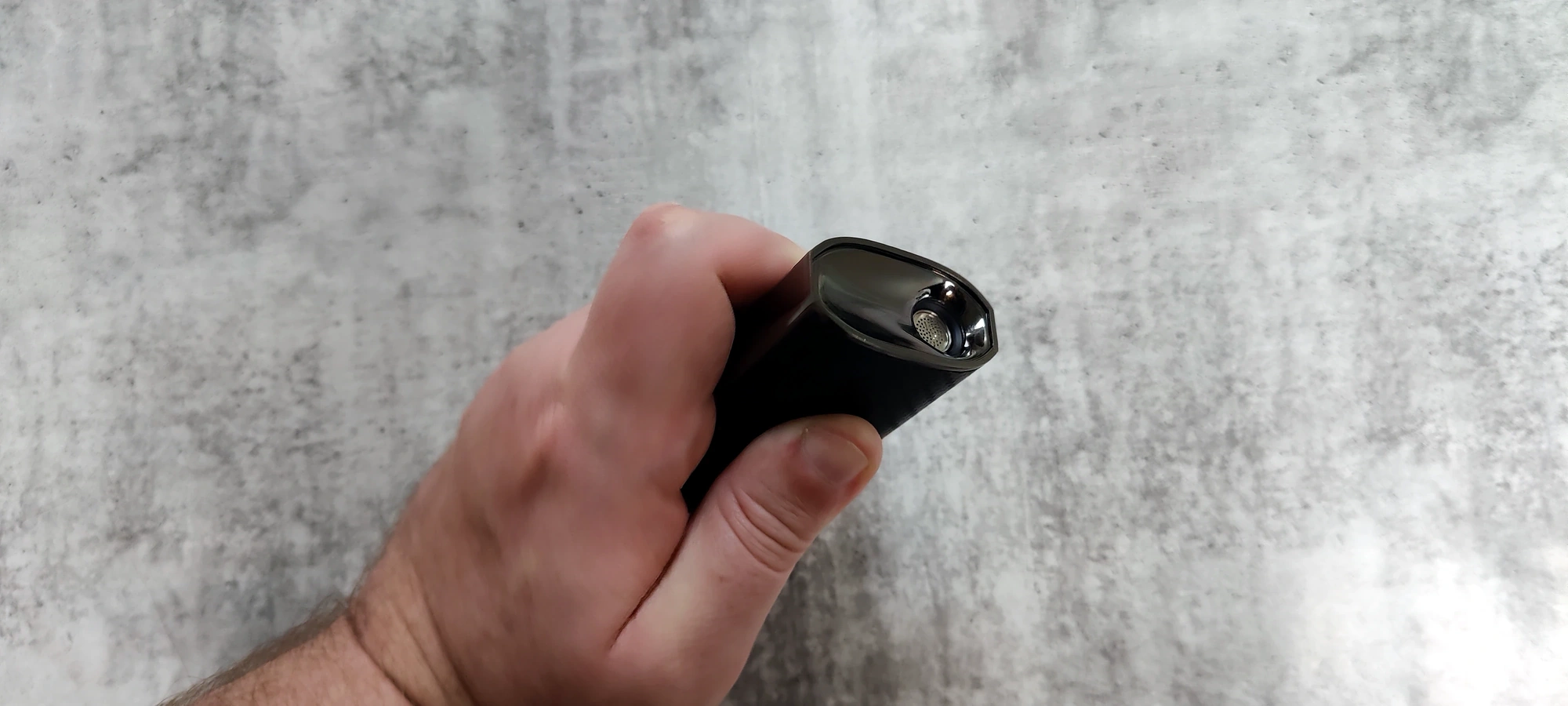 Can the XMAX Ace Produce Good Vapor?
As the Ace uses conduction heating to produce vapor, it is more suited to sipping vapor over a few minutes than blasting massive hits. However, as far as conduction vaporizers go, the Ace performs quite well and produces some reasonably dense and flavorful vapor. Provided you don't have high demands, this vaporizer can produce a good amount of vapor that can make for a rather pleasant experience. So if you're looking for a portable vaporizer for some longer relaxed sessions, the Ace can certainly deliver on that front, just don't expect any crazy clouds.
Is the XMAX Ace Good for Microdosing
Conduction portables tend to have somewhat large chamber capacities, and with their heating style strongly favoring full loads, there are some pros and cons when it comes to using these types of vaporizers for microdosing. However, the Ace does a few things well that make it a reasonable choice for microdosing.
Firstly, it provides precision temperature control which is great for those that like to temp step and ease into a session at various temperature stages. Furthermore, the Ace both heats up quickly and doesn't seem to hold a large amount of excess heat after being turned off, something many other conduction vaporizers struggle with, making it a slightly better option for those that like to turn off and come back later to a partially finished session. If you prefer using small amounts, there are other options, but if you're someone that likes to come back to the same session a few times, then the Ace will suffice.
Is the XMAX Ace Good for Beginners?
Many people looking at vaporizers for the first time find themselves exploring conduction vaporizers, which can be a good option for people who are coming from slower forms of smoking. The problem is when looking at conduction vaporizers, a lot of them are barely passable, especially towards the lower end of the spectrum, but the Ace is quite good across the board. Of course, it's not perfect, nor is it as premium as it attempts to look, but it is an excellent choice for beginners specifically looking for a portable conduction vaporizer on a restrictive budget.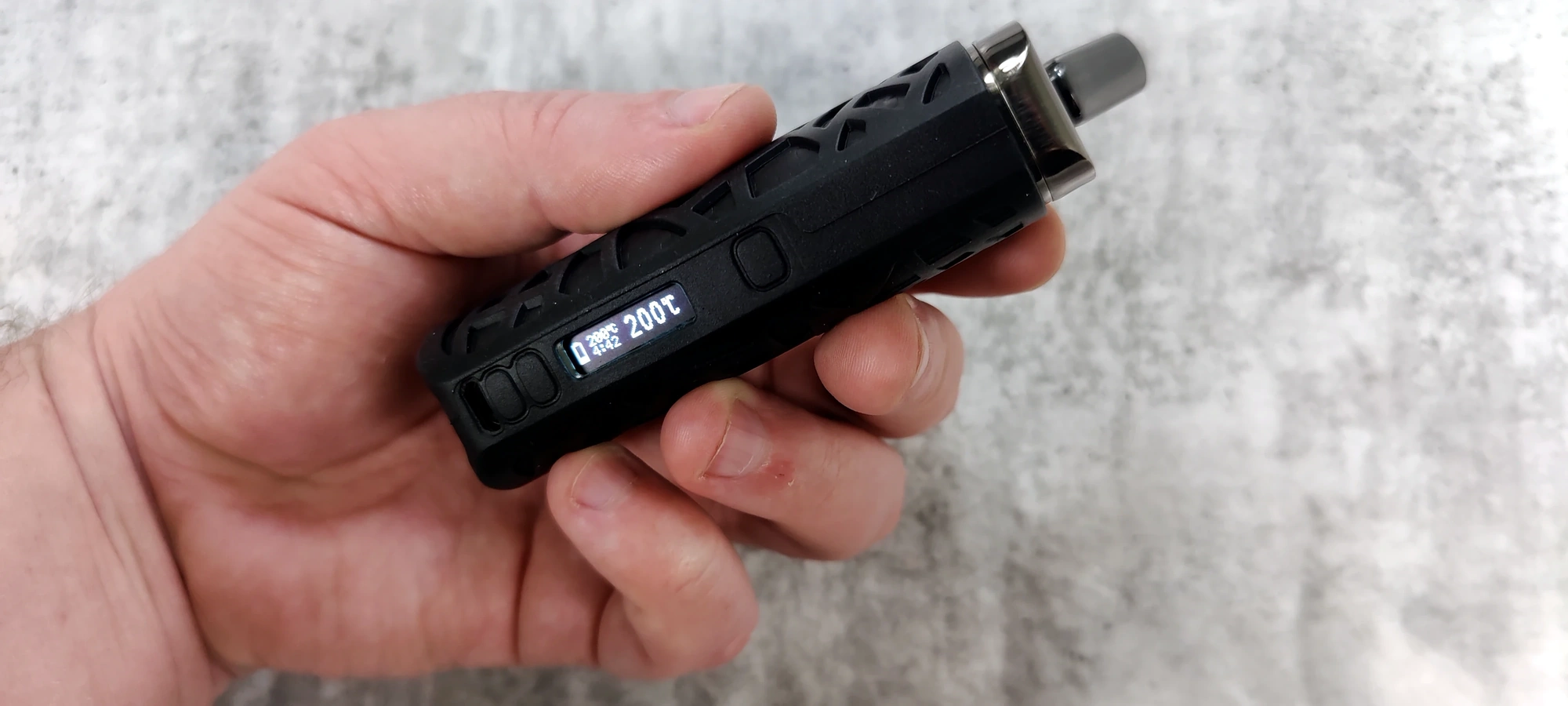 XMAX Ace Pros
Swappable 18650 battery
Support for pretty high temps
Chamber is easy to load
Slide to empty is a nice touch
XMAX Ace Cons
Cleaning functionality may not last forever
It gets rather hot when using boost mode
USB-C would have been nice
Silicone in the vapor path
Is the XMAX Ace Worth Buying?
The Ace is one of the better budget-friendly portable conduction vaporizers on the market, which is helped further by recent price cuts that can be found. While this budget category is getting a little crowded, it's often hard to pick a vaporizer in this bracket that doesn't feel like anything is missing or any major corners have been cut, which is why the Ace is worth a look. It's a nice device, and while not high-end, it covers all your bases for a device like this one.
It almost feels like the Ace was somewhat overlooked due to its cleaning functionality being a potential weak point after extended use. As far as that goes, it's hard to say how well it will hold up with time, but if it's something you are worried about, you can just avoid using the feature altogether. You don't really lose anything by opting to go that route if it makes you a little nervous that it's going to get stuck eventually, it's certainly a nice addition, but it's not a necessary feature by any means so you can totally disregard it should you want to do so.
The Ace is quite a nice portable vaporizer, especially at the prices it can commonly be found. Furthermore, when you put it against its sister, the XMAX Starry 3.0, it shines even more as it does manage to improve upon a lot of the mediocre aspects of that vaporizer and makes a more compelling choice in most cases, especially given that these devices share a very similar price point.