VapBong Review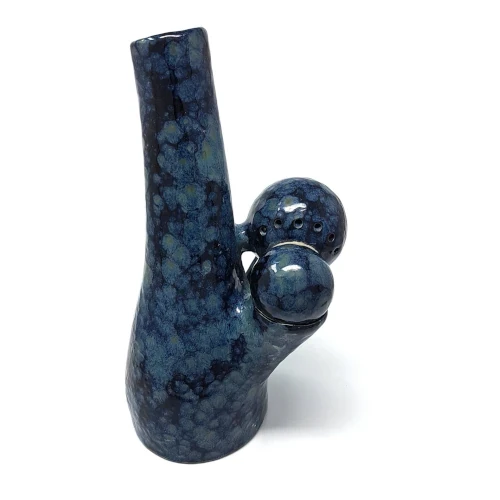 29 September 2022   •   9 min read
The VapBong is certainly an artisanal delight for vaporizer enthusiasts or even those looking for something that really makes a statement. However, does it live up to the small but vocal cult following that appears to be growing around it?
VapBong Highlights
Handmade with ceramic
Massive chamber capacity
Built-in water cooling
Adjustable heating
What is the VapBong?
The VapBong combines a classic ceramic bong with an electric vaporizer, and it is one of the most unusual-looking vaporizers you've likely ever seen and perhaps ever will. This rather phallic-looking device is a handmade ceramic desktop vaporizer that leverages an impressively simplistic design to create a powerful experience that is also quite the talking point. As a result, it has become a niche yet relatively popular among vaporizer enthusiasts making it an interesting device to explore for those that want to add something truly unique to their collection.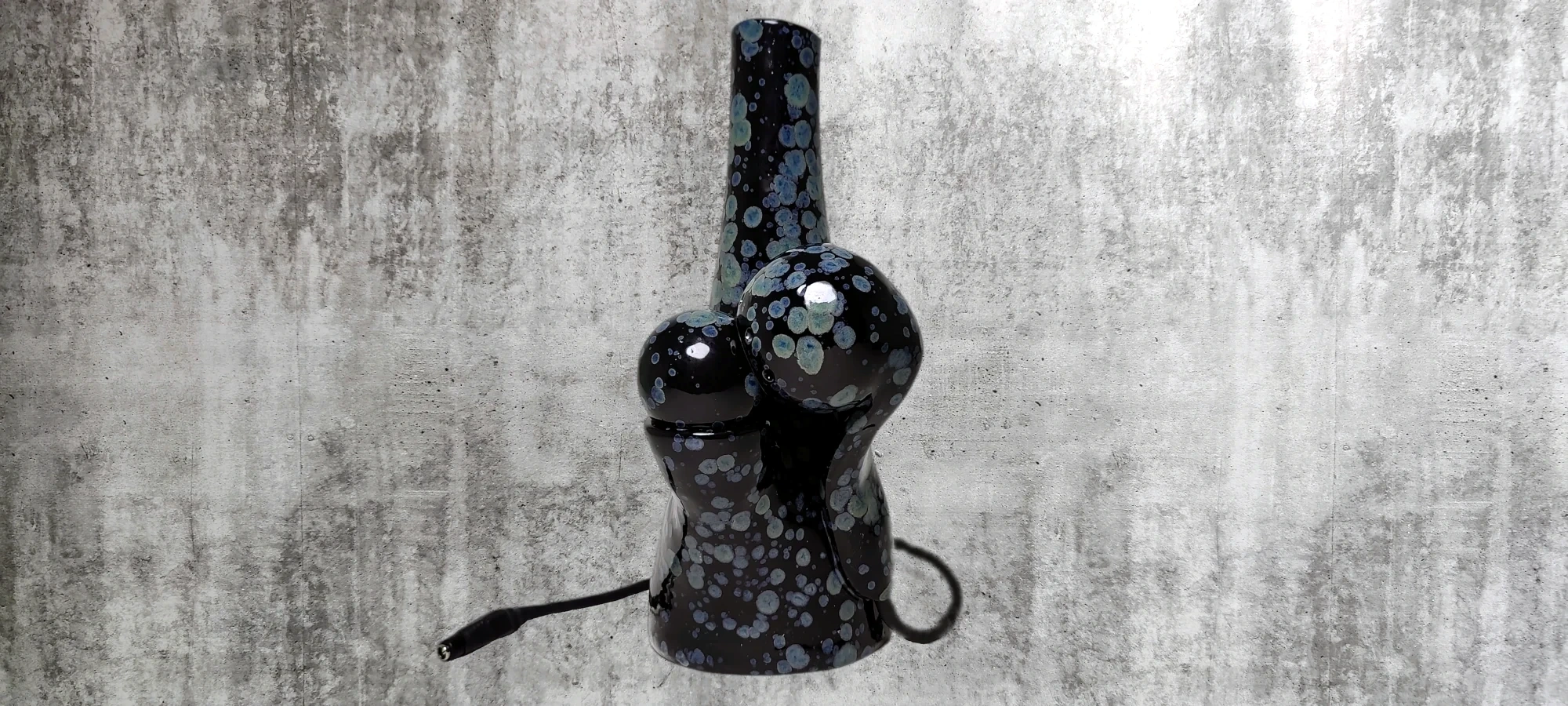 How to Use the VapBong
Add some water to the largest chamber, and you can adjust this to your preference and test it with a dry pull to ensure you have a suitable amount. If water is hitting your lips, there's too much water. If it's not bubbling, there's likely not quite enough. Some prefer to run the VapBong without water, but the vapor will be much warmer.
Ensure the power adapter is plugged into both power and the VapBong via the single cable coming from the heater. You can turn it on by turning the dial until you feel a slight click, then turn the dial all the way around to adjust the power to the max setting and let it warm up for 15 minutes.
Once the VapBong has preheated, you can adjust it to your preferred usage temperature. For example, around 10-10.5v is recommended for flower and a little hotter at 10.5-11v for hashish. If it's your first time using the VapBong, start somewhere in this range and experiment to find a voltage that works best for you.
Remove the bowl and place some material on the screen inside. The VapBong is quite flexible, so both small and more significant amounts will work just fine.
Once you've finished your session, it's best to remove the bowl as it will soak up some heat if it's left exposed to the warm ceramic. However, even if you turn off the device, this is still a good idea as your material can become moist from the evaporation of the water below it.
How much does the VapBong Cost?
The VapBong is not cheap; let's get that right out of the way. If you're looking for a budget vaporizer, you haven't found it here. However, if you're looking for something a little more premium and with the uniqueness that can only come from something handmade, the price becomes a lot less of an issue.
You can find the classic VapBong, the most commonly seen option, for €449. Occasionally you can find it on sale for a little less, so if you are patient, you may just scoop one up a little cheaper. There is a range of other VapBong variations that come in a lot of different shapes and sizes. Still, the pricing varies quite a lot depending on what you're looking for, and due to the nature of stuff like this, what's actually available can and will change pretty frequently. Hence, the best thing to do is to look around and see if anything catches your eye.
Is the VapBong Well Built & Designed?
Design is one of the ways the VapBong is quite an interesting device. While it certainly has a lot to say for itself in the aesthetic department, it's also functionally very well designed. So when you first get the device, you find yourself looking it over and investigating how it functions, and it just hits you with this subtle form of practicality; it just makes sense.
The right "ball" is a heater that is almost utilitarian internally with its functional simplicity. Once the heater is sufficiently warmed, air can be drawn through it via a few small holes and across material placed in the removable chamber and then into the large chamber for water cooling.
Overall, the design is great; it just works and works quite well. Part of what makes this vaporizer quite interesting is there isn't much to break. As there are very few active parts, the electronic power supply that feeds the heater is most likely to fail, and if it does, it should be relatively easy to find a replacement, even if, in the worst case, you need to indulge in a little creative DIY. So if you can avoid actually dropping the thing, you may just find this holds up for years.
What Comes in the Box?
VapBong Vaporizer
VapBong Power Supply
Matching Loading Dish
Stir Tool



Is the VapBong Portable?
Could you put it in your car and take it to a friend's house? Yes, but portability is not a strong point of VapBong. Given it's a fairly expensive vaporizer made primarily from ceramic, this isn't the type of thing you'll want to throw in a backpack and head out for the day. If portability is a huge issue, look elsewhere, but if you're looking for something that will likely have a consistent place in your home, you'll be fine.
Can the VapBong Produce Good Vapor?
The VapBong can produce some excellent vapor. While it's not the most refined experience as it lacks a way to control the temperature with precision, if you're coming from a traditional bong using combustion or analog vaporizers that also lack this type of precision, this is unlikely to worry you much. The heater can put out a look of heat depending on what voltage you've set, and when combed this with the mammoth chamber size, you can really get this thing pumping out vapor if you get it warm and load it right up.
So if you're looking for something to temp step and control the nuances of your experience, this might not be for you. However, for just about anyone else, you can have a lot of fun with this thing. It can even provide a great experience in a group, though you might want to avoid passing it around to avoid a potential drop as it is, after all, primarily made of ceramic.
Cleaning the VapBong
You may find the first thing to start to gunk up is the screen. If you're finding that your screen is just building up a little too much sticky residue, heating it with a jet lighter will help take care of that without much trouble, you could also clean it with a bit of alcohol on a q-tip, alcohol wipe, or similar.
Given the relatively large surface area, the VapBong takes a little while to build up sufficient residue to warrant a cleaning. However, it's crucial to ensure you change the water regularly or empty it in between uses if using it infrequently.
When it is time for a good clean, some hot water or ideally isopropyl alcohol along with a large bottle brush is an excellent option to help reach those challenging spots in the larger water chamber, and a smaller bottle brush for the downstem and bowl.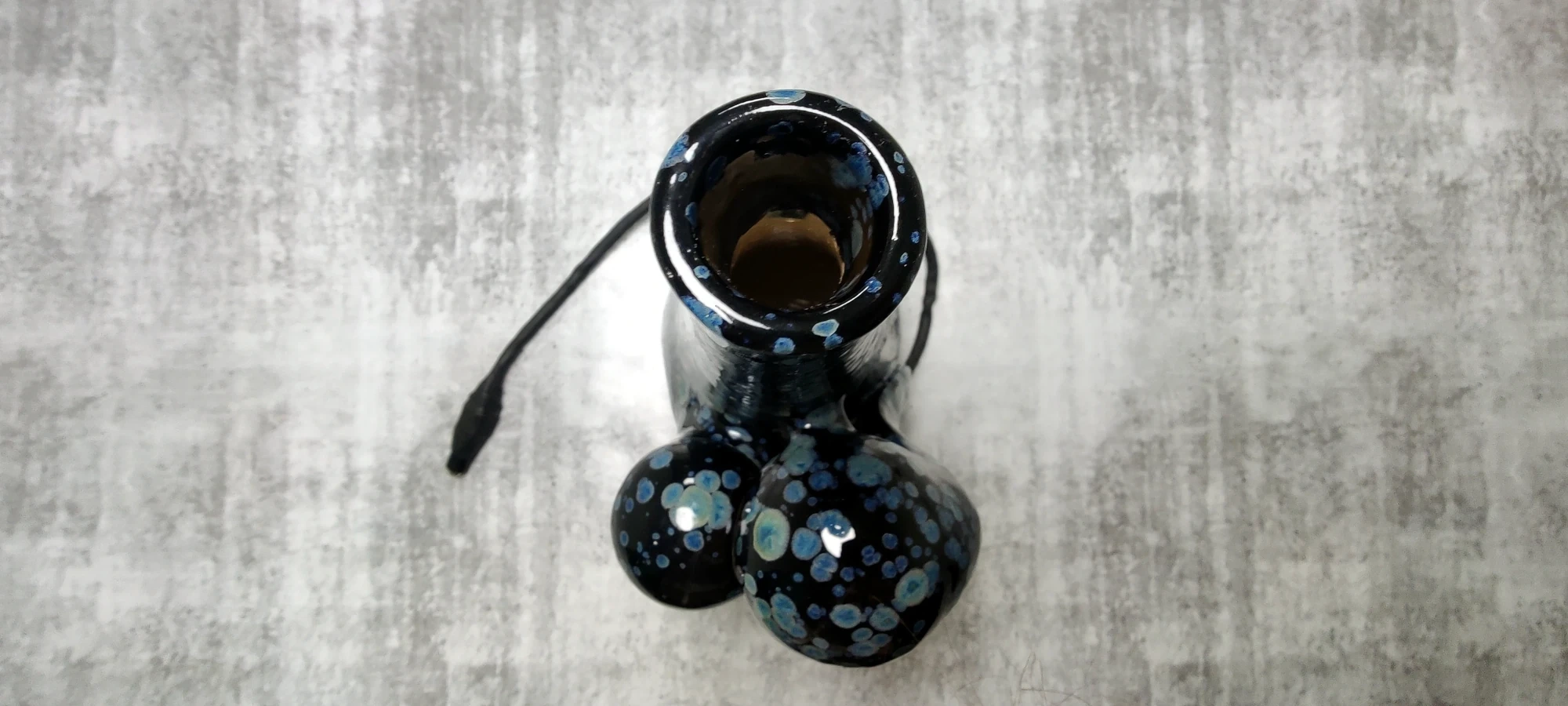 Is the VapBong Suitable for Microdosing?
You have a few things to consider when using the VapBong for microdosing. Firstly, the warm-up time isn't fast, so if you're in a rush and prefer quick and frequent access, it might not fit you well. However, the design also allows for the heater to just be left running without it overheating and damaging the device, and this opens up the option of just coming back to it, taking small hits, and removing the chamber, so it isn't sitting being affected by any stray radiant heat. Furthermore, while the VapBong is a little big and bold, it's also very flexible. It will tolerate smaller amounts of dry herb down to a small pinch and huge loads (up to around 2.5 grams).
As for whether this sounds like something that matches your approach to microdosing, it's relatively subjective, so the best thing to do is just think about how you like to do things and see if it sounds like the VapBong matches your lifestyle in this regard as there is a few caveats.
Can you use Concentrates with the VapBong?
For fans of hash, this is indeed supported; just ensure that you aren't using anything too fine as it may fall through the screen. If you use hashish that crumbles too finely, you may find adding some flower to the screen before placing it on top will provide a good buffer.
However, the VapBong isn't designed for using concentrates, but like most vaporizers, if you want to slip a little something extra into your dry herb, you'll likely be ok. Just ensure you're using enough material to absorb the concentrate as it melts to avoid it simply falling through the screen into the large chamber the moment it gets a little warm.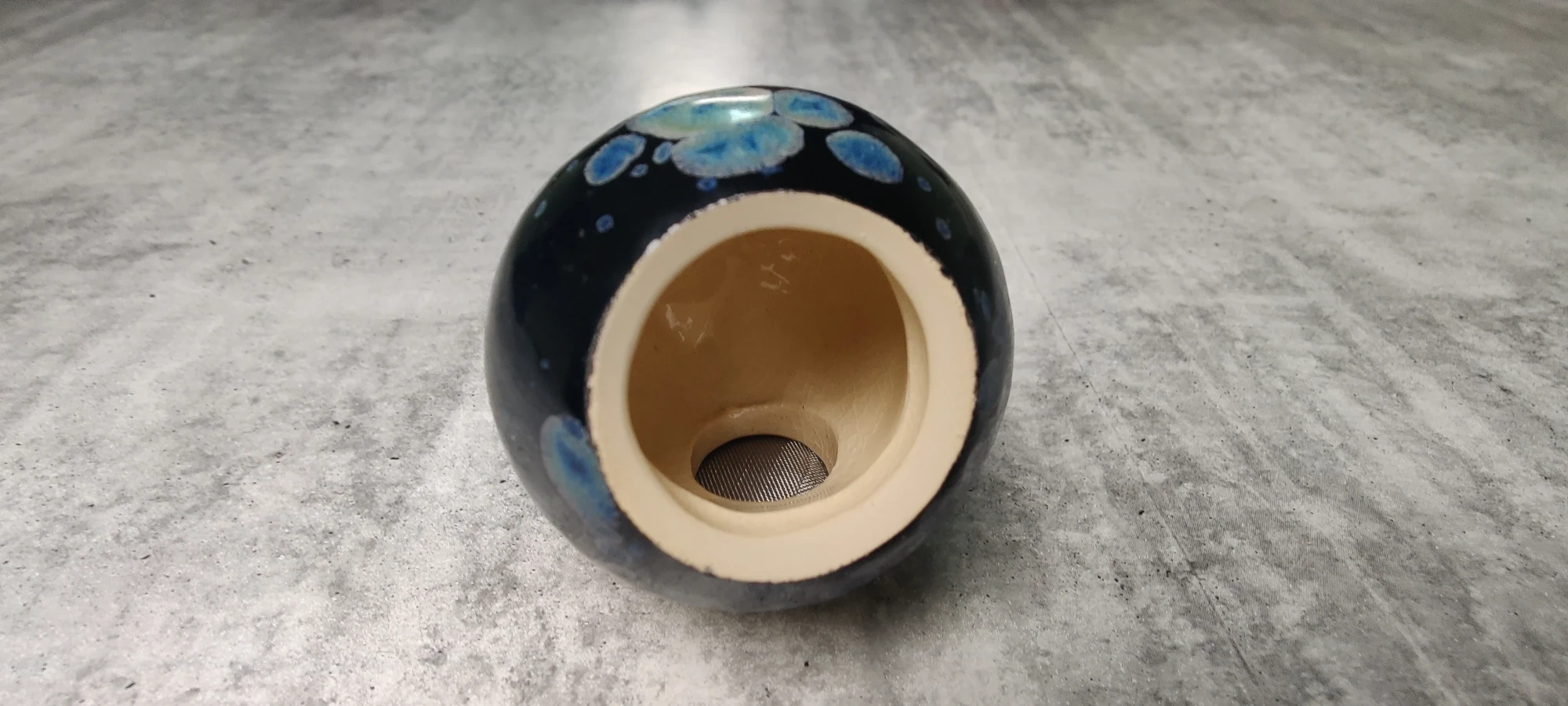 VapBong Pros
Fantastic aesthetic
Simplistic design
Low maintenance
Quite powerful vapor
VapBong Cons
Lacking portability
Not remotely discrete
Thorough cleaning can be difficult
Is the VapBong Worth Buying?
The VapBong is either something you're going to love or hate. With a design that will not suit everybody's tastes, a relatively high price, and limited scope in terms of portability, it can rule many people out as being a good candidate for this one. However, if you're someone that takes a look at this thing and it just gets you excited, this thing is for you. It's a great vaporizer, quite unique, and a showpiece that can make a great addition to a vaporizer collection.
Does the look of this thing get you hyped or feeling nostalgic? Can you afford to splurge a little? Go for it, there's a lot of fun to be had here, looks of variations to suit your personal style, and it'll look incredible on your shelf or wherever you want to show it off.